Human Resources Diploma
Learn the key functions, policies, and procedures of Human Resources with this free online diploma course.
Publisher:

NuYew
Businesses don't build themselves; they need people in order to function and grow. In this free online diploma in human resources, you will learn the business of people, how to go about recruitment as well as how workplace issues and grievances are handled. This free online course introduces you to the world of employee management, how to provide employee support and address sensitive issues such as harassment and termination.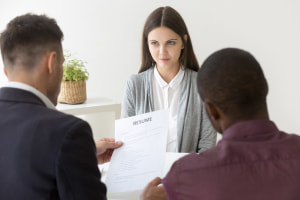 Duration

10-15 Hours

Accreditation

CPD
Description
Human resources are almost always an organization's most valuable asset and this free online human resources (HR) course starts by introducing you to the recruitment process from the HR department's point of view. It explains what should be included in an application form, what could be seen as discriminatory to potential applicants in application and interview questions as well as the types of interviews you could experience. Following that, you will learn how to successfully welcome a new employee to the team and how to retain them as employees. The course also details what can be included in an employment contract and when this document should be presented to an employee. You will then analyze the importance of properly producing and maintaining employee personnel records, what has to be included in all record systems and cover paper-based and self-service HR systems. There are legal requirements that all workplaces need to adhere to when handling personnel records (including misconduct records) and this is discussed as well.
Once record-keeping as a topic is introduced, this HR certification details how to correctly delete or archive personnel records, the types of records that should never be deleted and how to protect employment-related forms. You will learn which actions are considered "work actions" and which are considered "rest breaks'', how age and time-of-day play a role in this as well as themes around employee holiday entitlement. Risk assessments and how to avoid those risks will be introduced in the next phase of this free online course which includes reviewing sample risk policies. Pay is then analyzed in terms of what employees should earn and is introduced by discussing the National Minimum Wage (NMW), those exempt from the NMW and what can be saved in a pension. Teams is the next topic of consideration and you will learn the type of role you could assign to each team member which in this case follows the Belbin method/classification. This method helps you determine the types of people you work best with and the types you will clash with in a team, with exercises incorporated in the course that will help you better understand these roles and how to use them in your own work and personal life.
This course wraps up with the various forms of voluntary and involuntary employee dismissals and the topic of redundancy is introduced and discussed in great length. This covers the legality behind this type of termination and the ways employers can mitigate the negative repercussions. More sensitive HR issues such as bullying, harassment, types of gross misconduct, and consequences of attacking protected characteristics are then discussed. 
If you would like to kick-start your career in human resources and or just want to fine-tune your HR skills and learn more about policies and procedures then register for this free online HR diploma.
Start Course Now