Recruitment Consultant
Learn the techniques needed to be an effective recruiter with this free online recruitment consultant course.
Publisher:

NuYew
This free online course teaches you the processes and laws that govern a recruitment consultant's practices and also how to be effective in their role. Attracting and finding the right talent is an important responsibility and you will learn how to employ various sourcing methods to find the ideal candidate. Analyze and discuss the principles of writing an engaging job post, reviewing applicants and various interviewing techniques.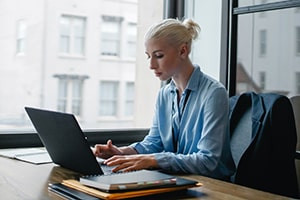 Duration

6-10 Hours

Accreditation

CPD
Description
Human Resources (HR) includes many specialist disciplines and recruitment is one of the most important. Organizations hire recruitment consultants to find suitable candidates for their job vacancies and some are agency-based and others work in an in-house team. These consultants use knowledge of their client companies, the company's structure, the personalities in senior positions and what the working conditions are like to match a potential candidate. It is possible to get into the recruitment industry without experience in recruitment and this is where this recruitment consultant course can play a pivotal role.
This course will introduce you to specific sourcing methods to ensure the job advertisement reaches the right audience, the documentation required to ensure a fair and honest job posting as well as the potential pitfalls in attracting the right candidate. Once a job advertisement has been written and posted, there are some principles and techniques of interviewing to master before you begin interviewing - the content covers all you need to know with many practical examples as well. You will also learn the important recruitment competencies such as matching candidates with the essential skills required, applicant screening and the shortlisting process.
Anyone with an interest in the recruitment industry will gain a lot from this HR course. From an experienced recruitment consultant to one just starting out that would like to expand their recruitment knowledge or learn new recruitment methods - enrolling in this course will allow you to refine your specialist skills so you can elevate your HR career.
Start Course Now