Business Administration - Communication and Planning
Discover key business administrative duties, like organizing meetings and business travel with this free online course.
Publisher:

NuYew
This free online course in Business Administration - Communication and Planning, will teach you some important administrative duties, and how to use various skills to deliver a quality service. You will cover everything from effective communication skills in a business, organizing meetings, taking minutes to planning business travel and staying within budget.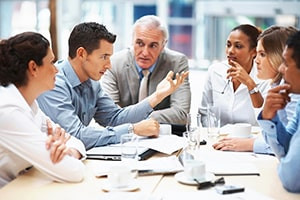 Duration

4-5 Hours

Accreditation

CPD
Description
This free online course in Communication and Planning forms part of the broader Business Administration field and you will cover some essential communication and planning skills needed to succeed in an organisation within the office administration environment. This communications course kicks off by teaching you the importance of communication and the impact it can have on business. You will learn effective communication skills including non-verbal and verbal communication, phone etiquette, how to field calls in an office as well as how to deal with various kinds of people who might contact your place of work.
Managing time is also very important and this entails diary management and scheduling, among others. This section of the course details how the diary system works, how it can assist you in diary management and how to make appointments. It's also important to know how to take meeting minutes as a record of the meeting, who attended, what was discussed and decided is critical in business. You will learn these essential skills along with the role of the meeting chairperson and their respective responsibilities. Next up in this communications and planning course concerns business travel. You will learn how to book and organize travel, how to get the necessary information in order to fulfill your travel booking duties and how to do this within a particular budget. Some other key themes covered in this free online course are how to prepare for meetings, capturing and reporting key outcomes from meetings as well as the various documentation involved in business administration.
If you want to get into the critical field of business administration or if you already are a professional in the field and want to refine your communication and planning skills, then this course comprehensively covers this and much more.
Start Course Now