Building Customer Relationships in Management
Learn how a business can build and maintain strong bonds with customers with this free online management course.
Publisher:

NPTEL
This free online course teaches you how to strengthen your relationships with customers, which can help a business flourish. Whether the company is local or international, it must understand its customers and deliver services accordingly to increase profits. This course on building and managing an enduring customer base explains how client data, loyalty and 'co-option' are key to developing a successful business.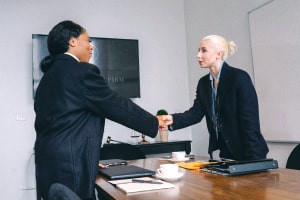 Duration

1.5-3 Hours

Accreditation

CPD
Description
Many business owners think that building a solid relationship with customers is only about delivering services or products at low prices but this is not necessarily the case. Building that solid relationship requires exemplary service to attract and retain more clients. This can be achieved drawing on the principles of customer relationship management. Have you ever wondered why famous companies such as Google perform surveys of their users? Google desires insight into what its users want in order to tailor services thereto. This course explains the impact of data in managing customer relationships. We investigate an example of how customers' data has helped the Swiggy company to seal more lucrative deals to illustrate the importance of customer loyalty to a business. We take you through the factors that make consumers stick with a company to help you keep yours.
The course then moves on to customer-retention programmes and techniques. We conduct another case study of some telecom companies to determine why customers switched from one to another. 'Co-option' strategies give businesses a competitive advantage and we investigate how active dialogue with customers can nurture business development. We demonstrate how 'co-creation' and targeted personalized experiences for each customer can help a business prosper. Most successful companies shape customer expectations and we examine Microsoft's efforts, as laid out in Bill Gates' book. We then show you how to discern when customers have become competitors and how to handle it.
We provide a quick view of how a business can create a loyal and solid customer base, with examples. This course suits business owners looking to strengthen their companies but is also aimed at anyone working in a company's customer relations, marketing or sales department. Whether you work for yourself or an organization, establishing relationships with the public is a crucial skill that this course can hone.
Start Course Now