Understand B2B Business Development & Sales
Learn the art of increasing business revenue through B2B marketing & business development with this free online course.
Publisher:

Juan Galvan
This free online course is for anyone who wants to learn advanced sales and business to business (B2B) development techniques. The course introduces you to the pillars of business development, understanding your market, and setting SMART goals to increase your sales. You will also learn how to design, track and follow up on cold emails and how to give an appropriate response to prospects who object to your sales proposal.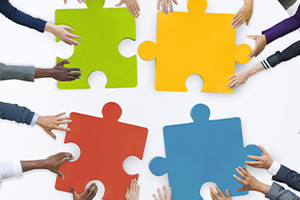 Duration

5-6 Hours

Accreditation

CPD
Description
This course in understanding business to business (B2B) development and sales is designed to teach you advanced techniques in direct online marketing through increased lead generation. Areas covered include the definition of business development, creating a business development plan, defining your ideal customer, and the five stages of market sophistication. You will also learn the theory of SMART goals and how they can grow your business. We will discuss various internet tools to help you build a targeted email list and verify each email for authenticity, reducing the prospects of being blocked. You will learn how to set up your CRM (Customer Relationship Management) system to help you track all your prospect's emails. You will also learn to schedule online meetings with your prospective clients. Do you want to know the secret weapon of how to overcome objections and rejections? This course will put you in the right mindset to multiply your sales revenue in a surprisingly short time. It will also help build your confidence so you can speak to any business leader from any company.
Business development activities are used in different departments, including marketing, retailer management, product management, and project management. Networking, partnerships, negotiations and cost-savings efforts are also involved. All of those different activities are driven by the business development goals. For instance, if a company has a successful product or service in one region, the business development team assesses its further expansion potential to other areas. To enter a new market, you need to evaluate decisions like finding a local strategic partner or going solo. With the support of the legal and economics teams, the business development team balances the advantages and disadvantages of the feasible options and decides which one best serves the business. Marketing includes promotion and advertising directed towards the successful sale of products and services to end customers. It plays a critical part in the attainment of sales targets. Business development activities may also involve the estimation of a marketing budget. Large budgets allow for aggressive marketing policies like roadshows, cold calling, free sample distribution and individual customer visits. Smaller budgets are likely to result in simple marketing strategies, including limited online ads, social media ads, and highway billboards.
When it comes to sales, it isn't about influencing potential clients or developing the most convincing tactics to seduce clients into parting with their money. If this is your sales strategy, people can sense it, and you might put them off. Sales is really about assisting your prospects to source what they genuinely need. That means listening to them and understanding their specific needs and pain points. The intention is to provide an economical and well-timed solution, which results in a win-win situation. If you cannot provide the best solution, then integrity should come into play. Honesty earns the respect of your prospects, which may encourage them to come back when the time is right or pass your details to others. A prospect is a person regarded as a potential customer or client and expresses some level of interest in your product or service. This is different to a lead, which refers to someone who has only had basic, one-way communication with your business, perhaps through signing up to a mailing list. A lead provides the company with only a person's details that may or may not lead to a sale. Does the idea of finding these advanced and divergent methods of selling excite you? Enrol in this course today and become confident in B2B sales!
Start Course Now