Understanding Market and Consumer Behaviour
Boost your business acumen by studying market and consumer behaviours and preferences with this free online course.
Publisher:

NPTEL
This free online course introduces you to the law of supply and demand, and analyses consumer preference in the marketplace. You will learn about the various factors affecting that law and market equilibrium. You will also explore the indifference curve and learn how to use consumers' income to write the budget line before analyzing how the consumer reaches equilibrium.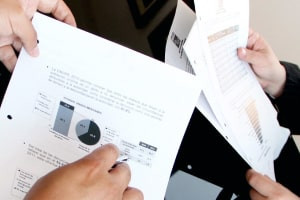 Duration

6-10 Hours

Accreditation

CPD
Description
Do you know the law of supply and demand, and what 'consumer preference' is and how it has an impact on business revenue? In this free course, you will begin by studying the law of demand and its exceptions, notably Giffen goods and the Veblen effect. The course also covers the law of supply and the various factors influencing it. Market equilibrium, resulting from supply and demand, will also be covered, along with disequilibrium situations. Elasticity will be discussed, with emphasis on advertising the elasticity of demand.
As you progress through the course, you will learn how consumer preference is defined through indifference curves and the marginal rate of substitution. Explore how to use the income of the consumer to write the budget line. How the consumer reaches equilibrium, and substitution and income effects, are practical and useful topics that are covered. The elasticity of supply is also addressed, together with the consequences resulting from government regulations.
This course will be of great interest to anyone who runs a business or who works in sales management. It will also be useful to students who specialize in economics and management. Government officials in charge of economic regulatory policies will find the course particularly interesting. Why wait? Start this course today and gain a better overall awareness of market and consumer behaviour.
Start Course Now