Understanding Google Ads
Gain a comprehensive understanding of the digital marketing space using Google Ads in this free online course.
Publisher:

Mark Meyerson
This free online course serves as a guide to setting up and managing a successful Google Ads account. You will get to understand key terms and concepts in Google Ads and learn how to work with them. You will also study how to plan and build campaigns and Ad Groups, and how to deal with some common troubleshooting issues. This course is very practical and includes actual walkthroughs and real-life agency experiences to learn from. Enrol today.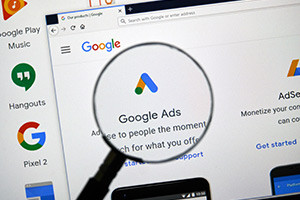 Duration

4-5 Hours

Accreditation

CPD
Description
Google Ads is one of the most successful and popular online advertising platforms. In this free online course, you will be introduced to the platform, learn how to set up your own Google Ads account, become familiar with common key terms, and concepts, and study how to handle prevalent troubleshooting issues. At the inception of the course, you will learn about the different and exciting advertising products offered within the Google Ads platform. The advantage and why Google Ads stands out from other adverting platforms such as Facebook Ads and offline ads will be discussed. The concept of Ad Auction is vital to the way adverts are placed or ranked in Google. You will study how it works and the ways in which Ad Ranks are calculated. Then, you will be taught the account structure of Google Ads and where each part is located in the chart. The campaign, Ad Groups, and targeting levels will all be covered in this section. Guidelines and walkthroughs on how to set up your own Google Ads account, Campaigns, and Ad Groups from scratch with tips and advice on which settings to review will be provided. The types of metrics available in Google Ads and important key concepts such as keywords, audiences, bidding, etc. will be examined.
Next, you will learn how to optimize your Google Ads account for success with proper research, strategy, and planning. The key core components of research and research processes involved in setting up a new account will be examined. Furthermore, the process of implementing your plan by combining research and strategy and putting them into practice will be covered. A walkthrough on how to plan and generate projections for your campaigns will be presented. Moreover, you will be trained on how to build your campaigns and study all that is involved in doing it in the best possible way. There are several options that you should consider when building your account. This phase will teach you three basic campaign types that your account should have and the different approaches to structuring your campaigns. Some of the common issues that occur when setting up your campaigns will be highlighted. Thereafter, you will be walked through generating new keywords and how to use the recommended keywords for your Ad Groups. Also, you will be taught how to set up your audiences in Google Ads. The best practices for your Ad copy in the context of building your campaigns and the importance of tracking will be covered as well.
Furthermore, you will be introduced to regular optimization. These are things that you need to do consistently to make sure that your account performs excellently. You will learn about search terms and how to optimize them. Quality Score is a very important concept in Google Ads. You will study how to identify Quality Score issues and techniques to improve your views. The best practices for ad testing, persuasive techniques, and recommendations for optimizing your ads regularly will be discussed in this segment. Then, a review on how to provide regular optimization for key divisions of your account such as keywords, demographics, audiences, etc. will be explained. You will also be taught the different types of automated bidding strategies and things to be aware of when using them. Too, reporting is part of your basic account management practices. This section will teach you what to include in your reports, how often to report, and what method to use in reporting. Thereafter, you will be taken through Google Ads experiments, remarketing strategies, and dynamic Ad Functions. You will be shown examples of each and how to set them up in Google Ads. Specific cases on how to significantly speed up your account management time using the Google Ads Editor will be covered. Lastly, step-by-step diagnostics on how to solve some common troubleshooting issues will be treated. Enrol in this course now to learn everything that you need to know to become an expert in Google Ads.
Start Course Now