Digital Advertising and Marketing 101
This free online course describes the influence of digital marketing and advertising, as well as the different Ad types.
Publisher:

AdCoach
This free online course on the fundamentals of digital advertising and marketing has been developed as an introductory course on digital and online advertising. You will learn the basics of digital media and the influence of digital marketing and advertising on businesses. By the end of this course, you will have a solid grasp of the different types of digital ads, advertising partners, buying processes and the process of reporting ads.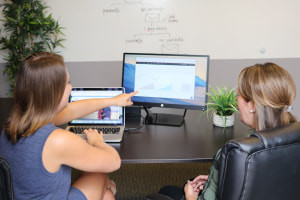 Duration

3-4 Hours

Accreditation

CPD
Description
Digital advertising and marketing is an essential part of any business. In this free online course, you will be introduced to the basics and importance of digital advertising and marketing. Major companies around the world use advertising in getting their products to users. The course explains in detail the strategy and techniques used in bringing your business to life through marketing and advertising. Do you know that there are certain things to put in place when advertising a business using global principles? This course explains the basic principles as well as the other core areas relevant in the ever-changing world of digital advertisement. Have you ever tried getting a job in media and advertisement? This course discusses extensively how to create an online portfolio and get a job online. A very interesting aspect of digital marketing and advertising is its application. Skills learned in this area can be applied to any aspect of the business. You will study the key skills needed by an advertising and marketing professional to compete globally.
Next, this course introduces you to the Interactive Advertising Bureau practices and standards. Did you know that there are different types of adverts that can be used in business. This course introduces you to various types of Ads such as Banner Ads, video ads, and rich media. This course goes into great detail about digital ads such as takeover and skins. You will learn about the various forms of online advertising such as publisher direct. You will be introduced to key advertising exchanges, advertising networks, trade desks. Did you know that publisher direct is good for endemic content, sponsorships of events and homepage? The course describes some of the methods used in ensuring the success of premium content. You will learn about advertising exchanges that are good for high reach and efficient buys across multiple websites. You will also learn about industry standards used in developing premium content for advertisement and marketing. The course also describes the concept of Real-Time Bidding (RTB) and how ads are used with target customers. Key examples of Real-Time Bidding covered in this course include OpenX and AppNexus.
Finally, the course introduces you to the buying models and general price ranges of various types of ads. Have you ever tried submitting a request for a proposal to an organization? You will be taken through a detailed explanation on how to write Request For Proposal (RFP) Processes and Issue Insertion Order. You will learn about using targeted ads through your marketing and advertising channels. You will learn how to target a user based on a predetermined set of behaviours. You will cover contextual, demographic and geographic targeting of people using market analytics. The course does a wonderful job of explaining the basics of ad servers and their architecture. This course further explains how metrics are tracked and the standard benchmarks used for evaluating metrics in online advertisements. This course will be valuable for new business owners who are having issues promoting their business online. The course will also be very useful for website owners who want to improve traffic to their website. Start this course today and add a very important skill to your resume
Start Course Now