Marketing Strategy to Grow your Business
Take your business to new level by learning how to create a winning marketing strategy with this free online course.
Publisher:

EntrepreneurNOW Network
Having a solid marketing plan that propels your business to a new height is the key to the success of your business. In this free online course marketing strategy to grow your business, you will learn how to build a marketing strategy you need to increase your revenues. You will learn how to create strategic marketing plan for your business, how to integrate various marketing programs to promote your business and drive customers to your products.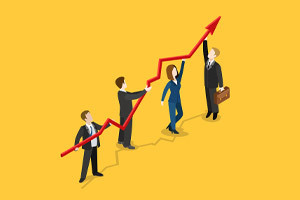 Duration

3-4 Hours

Accreditation

CPD
Description
In this free online course, you will learn how to create ultimate marketing objectives that will simplify your other business strategies to develop and achieve your overall business goals. You will explore the difference between strong and weak objectives, types of marketing objectives, and workshops that will prepare you to create marketing plans for your business. The course will also teach you in detail, the eleven marketing programs that will attract customers, educate them about your product or service. These marketing programs that fuel customer acquisition include email marketing, SEO, content marketing, advertising with examples of how you can deploy the right programs to create demand for your products or services. You will also learn how to measure the effectiveness of each of your marketing programs independently in order to achieve certain unique results. Next, you will learn how to figure out which programs work to generate sales and which don't. The course will also teach you how to target each program based on your target market.
Next, the course will teach you how to connect all your entire marketing programs together through thought leadership. You will learn the benefits of thought leadership, including tips on how to stand out as a thought leader. You will learn about the various thought leadership programs and how to choose the programs that are best for your business. You will learn via workshops, how to create your own thought leadership strategy. In addition, the course will teach you a strategic marketing plan such as, how to generate leads and create traffic to your website and establish your brand as a leading brand in the marketplace. Then you will learn to create and evaluate your marketing mix which basically brings all your marketing programs to a cohesive marketing strategy. You will be able to evaluate how much time and resources to put into each marketing program. The course will also teach you how to avoid common marketing mistakes usually made by most entrepreneurs in creating a marketing strategy for their business.
The course contains tactics, tips, and practical examples of workable marketing programs of businesses that have deployed these programs for their business growth. You cannot go wrong! By taking this course you will have a stronger understanding of how best to create the best marketing programs and plans that will set you remarkable apart from your competition. Start this course today and leave your competitors running behind you to learn your secrets.
Start Course Now