How to Declutter Your Mind With Selfcare
Live a more balanced and happier life by learning how to slow down, take a break and care for your mental health.
Publisher:

KW Professional Organizers
Life is full of unexpected twists and turns, and some of the experiences that we go through can affect our mental health and lead to a breakdown if not addressed in time. In this free online course, you will learn the methods that you can use to take a break, slow down and rejuvenate your mind, body and soul to feel fresh all over again and ensure that you live a more balanced life. So, start this exciting course today and reap the benefits!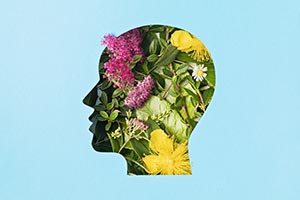 Duration

1.5-3 Hours

Accreditation

CPD
Description
Mental health issues are increasingly becoming a major concern worldwide due to the modern stressful work environment and unexpected life experiences that increase stress levels in people. Sustained, stressful situations can potentially lead to eventual breakdown if timely solutions are not provided. This free online course will introduce you to some of the most fundamental yet effective solutions to these stressful scenarios: self-care and decluttering of your mind. Firstly, you will be taken through the definition of self-care and learn why it is needed. The instructors will also share some of their personal experiences regarding taking a break from the usual routine to enjoy life from a different perspective. After that, you will learn about signs and triggers that will help you identify when self-care is needed, including physical and non-physical symptoms. Then, you will study how to create a self-care plan. 
Next, you will study how to make goals that meet the five desirable SMART (specific, measurable, achievable, relevant and time-bound) attributes. In addition, you will uncover the various ways in which you can ensure that your goals are achieved. One of these methods is the Pomodoro Technique, which will be explained in more detail. Furthermore, you will study how to create effective to-do lists, how the lists should be stored to ensure that they do not get misplaced, and how to make backup copies. Then, you will be introduced to the 23-minute morning ritual that comprises exercises, breaks and other inspirational activities to start your day on a high note. Discover the seven ingredients of an extraordinary life that will help you live in an organised and balanced way. Also, learn how to spare some time from your busy schedule to engage in fun and self-care activities. With the help of a practical example, you will find out whether or not multitasking is better than single-tasking. This discovery will help you better manage your time and prioritise your activities effectively.
Finally, you will be taken through a checklist that you can use to assess your mental health status, establish whether you are at risk of mental breakdown, and undertake the necessary self-care activities, such as decluttering your mind. The decluttering process entails offloading the numerous ideas from your brain and putting them down on paper for ease of processing, prioritising activities, allocating time and resources, and doing away with impractical ideas to leave you feeling refreshed. This course is suitable for everyone since mental health issues can affect anyone regardless of age, profession, or any other classification. The knowledge gained from the course will help you relax, take a break from today's stressful situations and appreciate life from a different perspective. You can also use this knowledge to help friends, relatives or colleagues who may need self-care solutions.
Start Course Now