Soft Skills: Master the Top 10 Soft Skills Necessary in the Workplace
By taking this free online course, you'll be equipped with the 10 soft skills to improve on all aspects of your life.
Publisher:

Crafty E-learning
This concise, free online course will aid in developing your career as well as your personal life by helping you master the top 10 soft skills everybody needs. Soft skills are those unique characteristics that facilitate great communication and help you show confidence in challenging situations. Soft skills positively affect your personal and professional life by improving the way you interact and communicate with other people.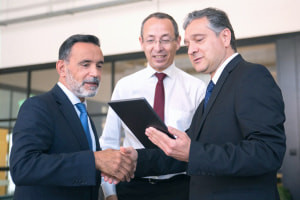 Duration

1.5-3 Hours

Accreditation

CPD
Description
Possessing the knowledge and technical skills to successfully complete the tasks at work is only one part of the job. Besides "hard skills", you need to possess "soft skills". At the workplace, you need to apply soft skills during your communication with your manager, supervisors, or colleagues as well as when you complete work tasks. Soft skills allow us to effectively relate to others and work with them efficiently. No matter what organization you work for, what position you have, or what industry you work in, you eventually work with people! Building effective soft skills will contribute to a more harmonious, more productive, and more efficient workplace. This results in achieving job satisfaction and happiness. Soft skills also represent your special way of showing confidence in challenging situations. On the other hand, lack of soft skills may limit your potential, or cause the downfall of your career or business.
Soft skills are useful not only for our professional lives but also for our personal lives. It is essential for you to have great soft skills so that you can establish relationships outside of the office. Possessing soft skills such as empathy, emotional intelligence, communication and networking can be used to build friendships, meet potential partners, and communicate with your family members and neighbors effectively. You might also be negotiating the prices of products or services you want to buy. Possessing essential soft skills also means you can be a great speaker and a great listener. Although this course is targeted at developing and applying soft skills at work, you can benefit from the course content and implement its methods and techniques in all aspects of your personal life.
This course - "Master the Top 10 Soft Skills Necessary in the Workplace" - will help you develop a core set of top 10 soft skills so that you can achieve success whether in your personal or professional life. You will learn how to reflect effectively to others, master verbal and non-verbal communication, use the techniques of team building, identify steps of problem solving, manage your time effectively, build trust with others, learn how to change your management style, develop self-confidence, learn how to deal with criticism, and learn how to network. LinCademy courses are designed in a way that they are concise and easy to understand. The course features high-quality instructional videos designed to help you to acquire targeted knowledge easily, and our animated case study videos help you reflect your learnt knowledge on real-life situations. So why wait? Start learning these vital skills now.
Start Course Now