Essential Soft Skills: Listening
In this free online course, learn how to build, strengthen and master excellent listening skills in your workplace.
Publisher:

TJ Walker
The ability to listen is the foundation of all communication and the basis for much success in the workplace. In this course, you will learn the benefits of effective listening skills and how to improve your attention when listening. You will master the art of not interrupting and how to ask for clarification during discussions. Improving listening skills will help you get further in both your professional and personal life.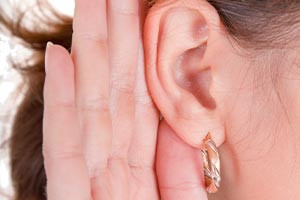 Duration

1.5-3 Hours

Accreditation

CPD
Description
Listening skills are the silent soft skills that can make or break a career. Have you ever had to ask a customer, client, boss or colleague to repeat something several times? The ultimate form of respect you can show someone is to truly listen to them. Strong listening skills seem simple and commonplace but they are actually rare in most workplaces. In this step-by-step course, communication expert TJ Walker will show you how to kickstart and improve your listening skills. See how effective listening will increase productivity in your workplace, business and life. Your client, office mates or boss needs your full attention during conversations: learn how to eliminate unnecessary distractions and give proper focus to your conversations. 
When you are listening to someone, your body language is crucial. In this course, you will study how to improve your body language when listening and convince the other person that you are paying full attention. Next, you will learn how to overcome the use of technology and improve your ability to listen effectively. You will also take a look at how to listen to someone when they are speaking about their emotional state. Master the art of not interrupting and how to ask for clarification during a meeting or business conversation. Being a good active listener has a lot to do with judgment: this course explains how to use your own judgment depending on the context.
Using a pen and paper in your workplace to jot down notes from meetings will have a positive impact on your work life and improve your image in front of your boss or clients. The course explains how to make your clients or colleagues feel that they are important and that what they are talking about is interesting to you. This course is ideal for anyone who faces the problem of not being a good listener and wants to improve their listening skills.
Start Course Now