Understanding the Economics in Customer Relationship Management
Master customer lifetime value calculations to make informed marketing decisions with this free online course.
Publisher:

NPTEL
This free online course explores the economics of customer relationship management, which is critical to securing business success. We break down the idea of 'customer lifetime value' (CLV) and teach you how to derive and calculate it to determine the best available branding strategy. This course can help a business owner find and keep customers but is also suited to anyone working sales and customer service for a larger firm.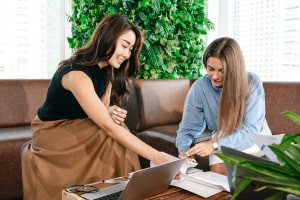 Duration

1.5-3 Hours

Accreditation

CPD
Description
This course focuses on utilizing CLV calculations to make critical marketing decisions. We explain how marketing evolved from its product-centric past to the current 'customer-centric' model that enhances business growth. After we explain CLV and identify the factors that contribute to it, we demonstrate its role in allowing businesses to estimate how much customers could spend on their wares during their lifetimes. We provide examples to demonstrate how to calculate the CLV of business-to-business (B2B) and business-to-consumer (B2C) markets with Microsoft Excel. We take you through contrasting types of customer loyalty and establish the importance of branding in securing it.
The course then presents you with a case study of Rosewood Corporation's branding problem to illustrate the differences between individual and corporate branding while we use Excel to calculate its CLV to find the best branding strategy and marketing decisions. We explain step-by-step how to derive the CLV for markets in which customers pay before or after a service and show you how to apply CLV formulas in performing basic CLV calculations. We then show you how to calculate the CLV for a 'cohort', what we call a group of people who share certain traits and desires.
Businesses need to consider the CLV of their consumers to rank profitability and map purchasing patterns. If a business can identify its less profitable customers, it can find strategies to handle them so they don't drain resources that could attract more profitable customers. This course establishes the importance of CLV in developing a business and presents practical case studies to help you understand how CLV is critical to making good marketing decisions. This course suits anyone looking to work in sales, marketing or customer relations management or who runs their own business and wants to attract and retain loyal customers.
Start Course Now