Marketing: Products and Services Management
Master the strategies for efficient brand management and products and services distribution in this free online course.
Publisher:

NPTEL
With this free online course, you will master the vital procedures for managing products and services successfully. You will study the product life cycle, four stages of market evolution and roles of a product manager. The systems for brand management, as well as commodities pricing and distribution models, will be covered. By completing this course, you will move several strides closer to becoming a successful commodity manager.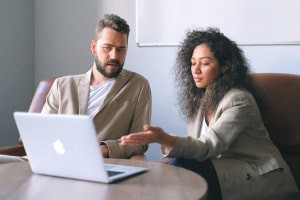 Duration

4-5 Hours

Accreditation

CPD
Description
Most product life cycles are portrayed as bell-shaped curves, typically divided into four stages. In this course, you will examine the stages of the product life cycle and why they are crucial to the overall strategies of a firm. You will learn about the different marketing objectives of a company, and why business goals should properly align with the stages of the product lifespan. You will also see why promotional objectives should differ at each stage of the commodity shelf life. You will consider how to stimulate primary demand for a product, and how to use selective demand and penetration pricing procedures to discourage competitors and imitators. The systems for handling brand loyalty will be discussed and you will be shown two strategies for managing declined merchandise sales. You will discover the four stages of market evolution, and why firms must visualize a market's evolutionary footprint to decide the limiting factors. You will consider how product managers expertly adopt category development and brand development indexes for supplementing data that relates to merchandising and brands. The strategies for market modification, brand and customer experience management as well as the four common techniques for commodities pricing will be explained. The course also outlines the three crucial steps marketing managers adopt when setting the prices of commodities.
Next, you will find out why marketing channels of distribution are considered as important pipelines for successful value delivery. You will consider the facilitating, logistical and transactional functions performed by market intermediaries, and will see how consumers can sometimes benefit from the activities of "middlemen". The various distribution channels for consumer and business products and services will be examined, and you will study how interactive electronic technology can be harnessed for distributing services. Other contemporary distribution models, including direct and multichannel systems, vertical marketing (also known as service-sponsored retail franchise) and strategic channel alliances, will be explained. You will dissect the three vital factors that affect channel choice and management, and the three degrees of distribution density. The course outlines logistics and supply chain management, including the difference between the concepts of total logistic costs and customer service. Then, you will observe the key roles of the supply chain managers and how they balance the four customer service elements against the total logistic cost factors.
Finally, you will identify the importance of time (also known as the order cycle or replenish time for an item), dependability, convenience and communications in the role of a logistics management professional. The concepts of reverse logistics in modern supply chain management will be interpreted. You will be shown the consumer utilities offered by retailing, and you will discover how to classify retail outlets using the forms of ownership, levels of service and the type of merchandise line. The six forms of non-store retailing will also be highlighted. Is effective communication really an important retailing strategy? Is the retailing nature a static or dynamic phenomenon? This course will examine these subjects and consider the facts that surround them. Whether you are a product and service manager, business analyst or sales professional, by completing this course, you will have the sought-after technical knowledge that would help to increase your productivity. So why wait? Start this course today!
Start Course Now