Marketing and Developing Services
Learn how to identify marketing opportunities for your business with the techniques taught in this free course.
Publisher:

NPTEL
This marketing course will teach you how to conduct effective research to understand the needs of your customers and manage your brand. In this course you will learn a range of strategies and techniques for developing new services, understanding customer needs, analyzing different business environments, and identifying marketing opportunities. Grow your marketing abilities with this course and help your business grow, too.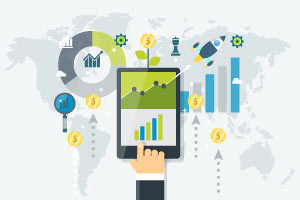 Duration

4-5 Hours

Accreditation

CPD
Description
The first part of this course will introduce you to the 7Ps of the marketing mix. These are designed to guide consumers to choose your goods and services rather than those of your competitors. Along with the 7Ps, you will learn how to complete a SWOT analysis or matrix of strengths, weaknesses, opportunities, and threats on your own business. Evaluating business opportunities is a very important part of developing services and this course will teach you how to plan opportunities. On top of this, you will learn how to conduct marketing and technical feasibility along with the most important types of market segmentation.

Next, you will look into the six stages of how customers purchase and consume services, as well as the nine stages of new service development. The course will then discuss the Core Service, including its four attributes and eight supplementary services. You will study the three types of customer requirements and the five gaps in the Gap Model of service quality. You will also study the five dimensions of functional service quality.

People are always looking for small conveniences such as pet care, grocery delivery, and domestic services that will give them more time for themselves. Developing a new service should address these needs. This course will help business professionals examine consumers' behavior so that they can effectively meet these consumers' needs. This will be a great set of skills to learn and to have for business entrepreneurs and marketing managers who want to drive their company's business goals. So why wait? Check out your next course, today.
Start Course Now