The Complete Online Marketing And Advertising Course - Updated
Discover The Hidden Secrets Of The Right Way To Do Online Marketing & Advertising With This FREE Online Business Course!
Publisher:

Advanced Ideas
In this free online course you will learn how the pros do marketing and advertising. You will be trained in 1) Funnel building 2) Lead generation 3) LinkedIn advertising 4) Banner ads 5) Twitter Timeline ads 6) Facebook ads 7) Search ads. This over-the-shoulder training on marketing and advertising will give you practical training in the 7 most important areas. This training will take this complicated subject and make it simple and usable.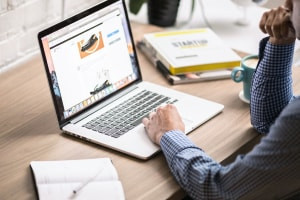 Duration

1.5-3 Hours

Accreditation

CPD
Description
Learn the right way to do online marketing and advertising from our pros. This over-the-shoulder training will make this complicated topic simple and easy for you to do. The first part of the training is dedicated to funnel building and lead generation, which is the heart of most online businesses. We will also train you how to properly use LinkedIn as a branding, marketing. lead generation and sales tool.
You will also be given additional training in how to do banner advertising, an area too few marketers take advantage of. We will also give you over-the-shoulder training in various paid advertising methods, including: 1) Twitter Ads 2) Facebook ads 3) Search ads. You will be given highly practical training, tips and advice to help you succeed as you do paid advertising. Additional training will be given in selecting proper keywords, creating marketing objectives, monitoring ads, setting up campaigns and much more.
If you are new to online marketing, this over-the-shoulder style of training is idea for you. Even people with a moderate amount of advertising experience will pick up many useful tips and strategies from this course. Many people think that this type of online advertising is only for online websites and businesses, but that is not true. Many "Brick and Mortar" businesses benefit greatly from online advertising.
Start Course Now