Fundamentals of Domestic Violence and Abuse
In this free online course, learn about identifying and reporting domestic violence and abuse in children and adults.
Publisher:

One Education
Domestic violence is common and many adults and children experience some sort in their lifetime. This course examines how to report abuse and explores the signs of abuse in a relationship. We will discuss different types and what to do if you find that a child is being abused. You will also learn how to help adults and children affected by domestic violence. Additionally, you will know how to report an incident confidently.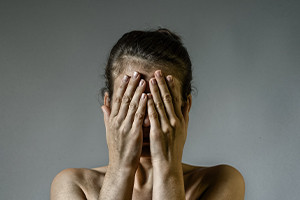 Duration

4-5 Hours

Accreditation

CPD
Description
This course will help you gain a broader understanding of domestic violence and abuse. We will explore why people stay in contact or remain in abusive relationships. We will also look at issues around reporting abusers and examine the signs of abuse within a relationship. In addition, you will understand the cycle of abuse and patterns of behaviour. Next, we will talk about the Duluth Model, developed in the early 1980s to reduce domestic violence against women. This course looks at the impact of domestic violence and addresses both the reasons for abuse to victims and the long-term consequences. It recaps who can be a sufferer and looks at victims' characteristics. You will gain more insight into the impact on physical and mental health. 
The course will briefly discuss the consequence of domestic violence on children. First, we will explore different types of abuse and what to do if you discover an abused child. Next, we will research how we can play an important role and responsibility in preventing domestic violence and abuse against children. Then study the factors that can increase risk and where they emerge. Finally, we will look at the process of individual assessment with the complete procedure about how you can determine whether or not a child is at risk by recognising a risky situation.
The course then explains what 'disclosure' means and what to do if someone discloses domestic violence. You will also learn to identify and understand domestic violence to help the victim. This course emphasises training you on how to offer support to a child or young adult and how to fulfil your duty of care. You will also learn how to help older adults affected by domestic abuse and how to report incidents in confidence. This course is ideal for anyone learning about domestic violence and abuse and professionals working in social services and non-governmental organisations (NGOs). So why wait? Start your learning journey today.
Start Course Now