Risk Management: Managing Property and Liability Risk
Learn more about property and liability risks, including coverage, classification, valuation, and global risk exposure.
Publisher:

Saylor Academy
This free online risk management course teaches you about all of the most important elements of property and liability risk. Property risk corresponds to a property being damaged by fire or natural calamities and liability risk means a person becoming vulnerable to a lawsuit. Risks are inevitable in life, and come in a variety of different forms. By the end of the course, you will know how to identify, assess, and manage these risks effectively.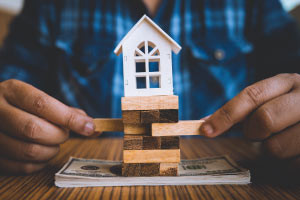 Duration

1.5-3 Hours

Accreditation

CPD
Description
This course begins by identifying the general features of property coverage for real and personal property. It then explains these properties' classification and effect on risk exposure and valuation. You will also examine the increasing frequency and severity of e-commerce property risks, and become familiar with the five main categories of risks. You will then look into common strategies of loss-control and explore the availability of different forms of insurance as a means of transferring risks.

Global exposure is rapidly growing for many companies. This course will discuss global risk exposures in the international competitive landscape. You will look into risk control measures and insurance options, and then study the meaning of liability and its legal ramifications. This course will also discuss special, general, and punitive damages. You will learn how negligent actions can result in liabilities, as well as look into the duties property owners have to others.

Whether we like it or not, we are all exposed to risks. Learning how to manage this risk and having the right insurance measures in place will make it easier for you if and when things go wrong. By the end of this course, you will how how to identify, control, prevent, and reduce potential risks when managing properties. This is really useful information, so don't wait until it's too late. Start learning something valuable, today.
Start Course Now