Learn more about risk and risk management practices and procedures.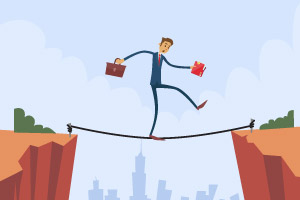 Duration

10-15 Hours

Accreditation

CPD
Description
The course Diploma in Risk Management covers the key topics of risk management and will provide learners with an in depth knowledge of the field.

All successful organisations take risks in order to survive and grow, and now more than ever, they need competent people to manage those risks. Throughout this course you will study the nature of risk management and the tools used by risk professionals to mitigate risk. In section 1 you will study the theory of risk management. You will learn about the various forms of risk that risk professionals protect their customers against and the fundamental tools that they use to do so. You will also learn about the various forms of insurance that offer protection against risk to their customers. You will study the process that insurers follow when deciding whether or not to insure a new customer.

In section 2 you will study more specific areas of risk. You will learn about property and liability risk. You will study the various risks that property and liability owners face on a daily basis and the manner in which they mitigate such risks. You will then learn about the three life cycle risks that all individuals face, mortality, longevity, and health and disability. You will study the methods by which these risks can be mitigated. This free online Diploma course will be of great interest to anyone working in the area of risk management, those who wish to gain an insight into the industry, and anyone wanting to pursue a career as a risk manager .

The course will also be of interest to small business owners who wish to learn more about mitigating the risks that they face on a daily basis.
Start Course Now
h