Diploma in Financial Management for Managers
Learn about the concepts of financial management that are essential for today's managers from this free online course.
Publisher:

NPTEL
Diploma in Financial Management for Managers is a free online course that teaches you the basic concepts and principles of finance and financial management. Learn about the techniques and processes essential for deciding on investment proposals for capital budgeting, estimating project cash flows, and computing the cost of capital for projects. Register for this course today and develop your career as a finance professional.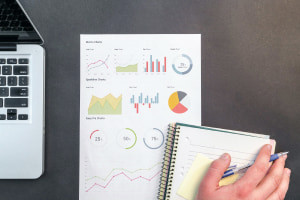 Duration

20-30 Hours

Accreditation

CPD
Description
Financial managers are responsible for the financial health of an organization. They produce financial reports, direct investment activities, and develop strategies and plans for the long-term financial goals of their organization. In this free online course from Alison, you will learn about the basic essentials that every finance manager needs to be equipped with. The Diploma in Financial Management for Managers course begins with an analysis of the major financial decision areas and the scope of financial management in practice.
Next, you will study the components of financial planning and the methods of forecasting the financial statements of an organization. The course then proceeds to an in-depth discussion on the concepts of time value of money and capital budgeting techniques. You will also learn about the principles and procedure involved in estimating project cash flows for capital budgeting decisions. The course also examines the techniques of risk analysis for the purpose of capital budgeting as well as the computation of the cost of capital (WACC). Finally, you will study the approaches and theories on capital structure, the impact of taxes on capital structure, and the determinants of a company's dividend policy.
This course reviews the roles of finance managers in depth along with a comprehensive guide to essential concepts in the world of finance and financial management. So, if you're interested in Finance as a career, or if you are a Finance professional looking to enhance your skills, or simply an individual with an interest in gaining knowledge of financial concepts, then check out this course today and start taking your career to the next level.
Start Course Now