Basics of Insurance Brokers
This free online course teaches how the insurance business works, its benefits, risks and opportunities.
Publisher:

Janets UK
This course will look at how insurance providers work and how they calculate risk in the insurance business. First, we will examine different insurance companies' categories and their workflows. Next, we will talk about the benefits, risks and fraud factors of pursuing a career in the insurance business. We will also explore insurance claims processing and the skills required of an insurance agent. Register today!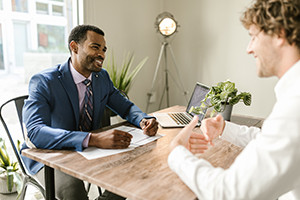 Duration

3-4 Hours

Accreditation

CPD
Description
A regulated financial consultant specialising in general insurance is an insurance broker. They are professionals who will assist you in determining the sort of insurance and level of coverage you require and recommend a suitable policy at an affordable price. This course teaches you about insurance, how it works and the challenges and opportunities in the insurance industry. Next, we will look at the principles of insurance, proximate cause, the principle of proximate cause and the concept of indemnity in insurance. Understand what business insurance is and the different types available. Are you wondering how to make sure the life insurance policy you purchase is right for you? This course will explain all the essential information about life insurance in detail.
The course then moves on to the risk factors involved in insurance. We will explore the entire risk management process and important tips for insurance agents. We will also learn about the underwriting process in the insurance industry and what tasks are involved. You will discover the factors and risk classifications in the underwriting process of an insurance company. Managing insurance claims from start to settlement is one of the most responsible tasks in the industry. Would you like to pursue a career in the insurance and financial services industry and learn about today's most critical issues? This course will explain these problems and the many available career opportunities. We will discuss the different factors and benefits of an insurance career and how to make money in this profession.
Do you wonder what types of fraud exist in the insurance industry and how to protect yourself? This course will explain how you can limit insurance fraud and its consequences. We will explore some important topics such as fraud, forgery, telephone policy fraud and fraud prevention. Investigate all the key values, codes of ethics and conduct in the insurance and financial services industry. Research the importance of building ethical relationships with clients and avoiding conflict between personal interests and an affiliated company. This course is ideal for individuals in the insurance industry who want to gain an in-depth knowledge of this business or for students who wish to begin their careers. So why wait? Start your learning journey today.
Start Course Now