Risk Management: Insuring Against Risk
Learn about the importance of insuring against risk and explore the most important types of insurance and insurers.
Publisher:

Saylor Academy
This free online risk management course will teach business professionals how to decide which type of insurance is most suited for their current risk management needs. We live in a world of uncertainty, and there are countless facets of life that are beyond our control. The world of business is no exception, with financial stability often being often challenged by legal liabilities, strategic management errors, accidents, and natural disasters.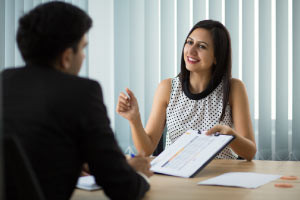 Duration

1.5-3 Hours

Accreditation

CPD
Description
Insurance companies abound these days and it is oftentimes hard to choose which of them is worth your hard earned money. This course kicks off by giving you an in-depth understanding of the nature of insurance, the types of insurance, and how they differ from each other. You will then look into the common phrases and terms used in the insurance industry and learn about the processes insurers go through when deciding whether or not to cover an exposure.

You will then study the internal operations of insurance companies as they accept the risks faced by their customers. By reviewing how both sides of an insurance business operates, you will further understand how they invest premiums from their customers in order to offer them coverage if ever they need it. This course will also discuss a variety of case studies based on real-life events, which will help you understand the application of risk management theory. It will also tackle the basic requirements and characteristics of insurance contracts.

There are several types of risks in business, which include competition, economic factors, and market volatility. This means that businesses everywhere need professionals who can assess the risk in their day-to-day operations, and consequently decide what type of insurance they need to purchase. By the end of this course, you will have much stronger understanding of how to insure against risk and how insurance premiums are calculated. This is truly useful knowledge, so check out the course today and start learning something really practical.
Start Course Now