Nursing Studies - Communication and Transcultural Factors
Learn about basic human needs and the importance of communication in nursing, with this free online nursing course.
Publisher:

MEDCoE
This free online nursing studies course will given you an overview of the skills, techniques, and approaches that will enable you to effectively treat a diverse range of patients. It will also guide you through some of the key communication challenges that can arise with patients and families when providing care in transcultural settings. Improve your ability to navigate diverse nursing environments with our online course today.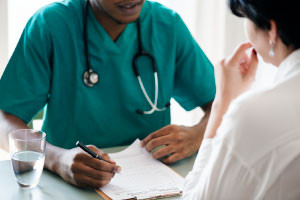 Duration

1.5-3 Hours

Accreditation

CPD
Description
This course will first talk about health and the main categories of basic human needs such as physiological, safety, love and belonging, esteem, self-actualization, and aesthetic. You will look into the relationship between the levels of needs and learn why you must first concentrate on the lower levels before focusing on the higher levels. You will then make a comparison between basic human needs and Maslow's Hierarchy of Needs, as well as learn about a person's common needs, individual needs, and special needs.

You will then learn the importance of communication skills in nursing. The course will discuss the essential components of the communication system, the guidelines for communicating with patients and their families, and the benefits of therapeutic communication. You will also study the factors that determine whether a person will seek or avoid professional help as well as what causes stress in the hospital. The course will also discuss the stages of illness experience and a patient's emotional responses to illness and hospitalization.

Nursing is a very important profession within the health care sector. A broad understanding of the aspects and concepts of health communication techniques and methods can help ensure that a patient's needs are properly cared for. By taking this course, you will get up to speed on some professional techniques and practices for ensuring proper communication in your nursing duties. This is a meaningful skill, and one you can learn today.
Start Course Now