Diploma in Public Relations
Discover the key theories, principles, and best practices of effective public relations with this free online course.
Publisher:

Saylor Academy
With this free online Diploma in Public Relations course from Alison, you will learn the importance and best practices in the field of public relations (PR). You will look into the main models and approaches to public relations, its processes and management functions, and its four main categories. You will also examine the highest quality strategies in modern public relations and learn how to apply them in your organization.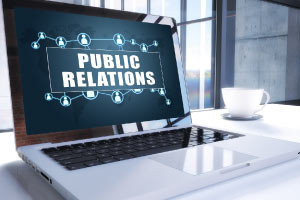 Duration

Hours

Accreditation

CPD
Description
PR is a wide-ranging field and crucial activity for any modern organization. This course will first guide you through a case study that demonstrates the importance of developing and maintaining relationships, even with those whom you may feel are adversaries. You will study the role of public relations within an organization, and learn the benefits which effective PR management and strategy can have for an organization. You will then look into the organizational theory behind PR.
This course will also cover the topic of the importance of public relations in the management of communication between an organization and its core market. It will discuss the RACE process which acts as a guideline for creating and running a public relations campaign. You will learn about the four main categories within the profession including Corporate PR, Agency PR, Government/public affairs, and nonprofit/NGO/activist PR. You will also learn how to conduct a moral analysis, and examine the importance of good leadership through a real-life case study.
Public relations is a unique management function that contributes to an organization's success through its focus on developing and maintaining relationships with key markets. Upon the completion of this course, you will have learned how PR helps an organization and why there is a crucial need for all PR officials to understand the ethics of the profession. So, check out the course today, and start learning how to apply the best practices of modern public relations in your organization.
Start Course Now