Diploma in Basic English for Business and Tourism
Learn English for the travel and tourism industry and advance to the intermediate level with this English course.
Publisher:

Advance Learning
This free online English language diploma course will teach you about the vocabulary, grammar, and phrases that are most important for tourism and conducting business in English. The importance of English for business communication grows daily, particularly for tourism industry. In this course, you will learn about the essential language and grammar you need for English language international business operations and tourism.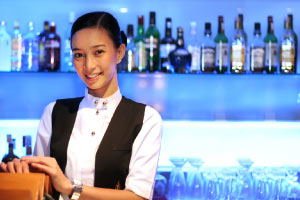 Duration

6-10 Hours

Accreditation

CPD
Description
This course will introduce you to English for the hotel industry. You will first learn how to reserve a hotel room, book a table in a restaurant, and use different modes of transportation when travelling. Next, you will be guided through English dialogues used in job interviews. You will then be shown how to make business telephone calls as well as how to make small talk for business relationships. You will also learn how to differentiate between colloquial and formal English.
This English for tourism course will also teach you English skills that will help you confidently give directions, conduct guided tours, navigate guidebooks, and even write press releases. You will also learn how to check guests in and out, order food in a restaurant, and easily describe types of food available to customers. With the correct understanding and usage of English expressions and phrases in business and social settings, you will be able to communicate effectively in no time at all.
By taking this English for tourism course, you will not only be proficient in tourism-related vocabulary and phrases but also become confident in making business calls, sending out letters and postcards, and engaging in small talk. If you want to take your career in the tourism and hospitality industry to the next level, this is the course is for you. So, start the course now and improve your English skills today.

Start Course Now
Need Some Help?
What is English for tourism?
What are the best free online tourism English courses?
How much does an online tourism English course cost?