Safeguarding Vulnerable Adults
This free online caregiving course helps you to protect vulnerable adults, at home or as part of your work.
Publisher:

One Education
This free online caregiving course teaches you how to protect vulnerable people and raise concerns regarding their wellbeing. We explain 'Disclosure and Barring Service' checks that prevent harm befalling British children and certain adults. We also cover the different ways to share information with relevant bodies regarding abuse and neglect.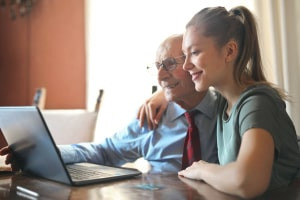 Duration

1.5-3 Hours

Accreditation

CPD
Description
This course introduces you to the basic principles of safeguarding vulnerable adults and protecting their health and wellbeing and explores them in detail. We also study issues like human trafficking, domestic violence and modern slavery while we explore relevant legislation. We closely examine Disclosure and Barring Service checks, which are designed to keep children and vulnerable adults from harm, and unpack the difference between 'regulated' and 'controlled' activity. Then comes analysis of the five key principles of the Mental Capacity Act in Britain.
Can you spot the signs of abuse? Not all abuse can be seen because not all mistreatment is physical and this course helps you understand when and how to make assumptions regarding abuse. We trace the roots of abuse and neglect, which can appear in many forms, and describe the types and possible indicators of various types of abuse: physical, emotional, sexual, domestic, discriminatory and financial. Older people suffering abuse can be afraid and embarrassed to talk about it so we show you how to spot signs of abuse in older people. We discuss the importance of communication in care settings in detail. Communication is defined by more than the words we use and we cover different channels, including verbal, non-verbal and written communication. The course also demonstrates how listening and paying attention plays an important role in handling complaints from either the client or their family.
Lastly, we show you how to respond to a disclosure of information. Confidentiality about vulnerable adults is important so we explain how to raise concerns about someone's welfare while protecting their interests. We study the 'seven golden rules' of sharing such information in detail. This course is for anyone working in health care and social welfare organizations who wants to enhance their ability to safeguard vulnerable adults. It can also help you to care for loved ones by preserving their safety and dignity.
Start Course Now