Customer Relationship Management in Business Services
Learn how to effectively manage customer relationships by building business services that exceed customer satisfaction.
Publisher:

NPTEL
Customer relationships are everything to a business. Happier customers means higher profits! Despite this, many businesses fail to create really excellent service processes that keep their customers completely satisfied throughout their customer experience. This course will put you ahead of your competitors by showing you how to design and develop effective service processes for your customers so you can gain excellent customer relationships.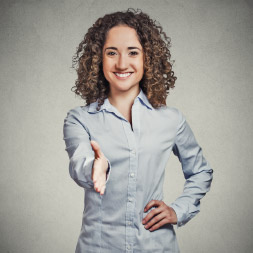 Duration

3-4 Hours

Accreditation

CPD
Description
This course will show you precisely how to manage your customer relationships through effective business services. The course begins by showing you how fluctuating customer demand for a service can be addressed. Here you will learn how businesses can use marketing tools to shape demand patterns for a service in order to maximise customer satisfaction. You will then learn about consumer behaviour and how important elements of service processes such as queuing and waiting lines can be re-designed to greatly improve the customer experience, service productivity, and efficiency.
Next, the course will teach you everything you need to know about The Three-Stage Model of Service Consumption. You will learn how this model allows service managers to set objectives and shape consumer behaviour in a targeted manner. Finally, you will learn about self-service technologies (SSTs) and the co-creation of business services, which are some of the most important methods for involving customers in a business service used today.
Throughout the course, you will be given real world examples of how service organisations around the world achieve excellence in their customer relationships. This will allow you to from the best in a clear, practical, and step-by-step manner. By the end of the course, you will have gained a strong understanding of how the world's leading businesses manage their customer relationships through excellent business services. So, get started today and in just 4 hours you'll be ahead of your competitors and have gained a great boost for you career development.
Start Course Now
h
Need Some Help?
What is a customer relationship?
What are the best free online customer relationship management courses?
How much does an online customer relationship management course cost?