Why Risk is Necessary for Business Growth
Listen to Peter Diamandis of X Prize discuss risk and learn why it can be necessary for the growth of a business.
Business
Free Course
This free online business growth course features Peter Diamandis of the X Prize foundation. Diamandis will give you an overview of his path to entrepreneurship, teach you how to cultivate the skills required to make a successful business, and teach you about the importance of following your passions in your business life. Peter will also discuss his idea creation process, how he developed the X Prize foundation, and more!
Take this certificate on your own.
Start now and learn at your own pace.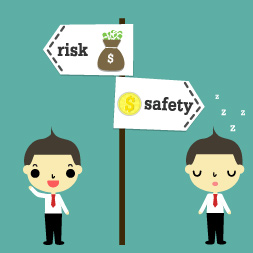 Description
This course begins by discussing risk and why it can be necessary for the growth of a company. You will learn that you can have a career out of anything but it's your passion that will take you to greater heights. Why? Because you will fail many times and if you're not passionate about it, there's a chance that you would easily give up. This is why you have to figure out what your passion is and put it into flight.

You will then look into fundraising. One of the most critical skills that you can learn is how to raise funds. You will learn that fundraising is like energy transfer. You go to someone and convince them to give you some energy which you can use to accomplish something. You will learn that the first rule of sales is that you have to ask, and commit yourself to gain something. You have to give people the opportunity to help you or be involved. You will also look into the new philanthropy model.

In this course, Peter Diamandis will share and discuss X Prize's core values and beliefs, the hardships he crossed in financing the business, and the lessons he learned in each risk taken to grow the business. Upon its completion, you will learn how to build your own company, and learn that taking a risk is sometimes necessary for a business to grow. Check out this course and start your journey to success today.
Start Course Now
h