Touch Typing Training
Improve your touch typing skills and learn how to type accurately and with speed with this free touch typing course.
Publisher:

Custom Solutions
Some people can type rapidly without looking at the keyboard at all. Guess what? This is a learned skill gained through special exercises. Improving your touch typing ability will not only serve you for a lifetime but will leave your bosses and colleagues impressed too. With this touch typing course, you will learn how to focus on the text before you and type reflexively. Soon, you'll be hitting the right keys without even thinking about it!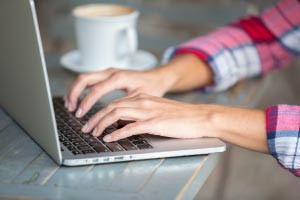 Duration

1.5-3 Hours

Accreditation

CPD
Description
Typing the wrong letters on your keyboard can be frustrating, especially when you're in a hurry. Develop your keyboard skills and save yourself hours of typing errors with this free online course from Alison. Our typing tests and exercises will improve your typing speed and accuracy in no time at all. This touch typing training course will help you to work effectively and efficiently, increasing your productivity at work and home.
Alison's Touch Typing Training tutorial will help you memorize the location of the letters, numbers, and other characters on the keyboard. This will enable you to type faster and more accurately. You will also learn the touch typing rules and where to properly place your fingers. Soon, there will be no more hitting of the backspace key to correct your typing errors. Get the technique right with this course and type away!
Typing can be physically and psychologically exhausting especially if done for a long period of time. If your job requires you to do a lot of typing, this touch typing lesson will save you a lot of stress and typing hours. Students can also benefit from this course, it might even earn them some dollars as a side job! So check out the course and learn the touch typing secrets that amaze onlookers.
Start Course Now