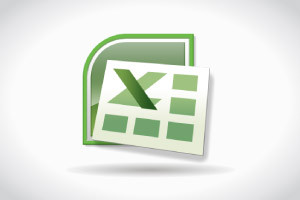 Microsoft Excel 2010
-
Learners already enrolled
This Free Online Course Includes:
Hours of Learning
CPD Accreditation
Final Assessment
Start Course Now
COURSE PUBLISHER
Published by
-
Microsoft Excel 2010
Work with spreadsheets more efficiently and effectively with this free online Microsoft Excel 2010 tutorial course.
This course provides a thorough understanding of Microsoft Excel 2010 and its most im...
This course provides a thorough understanding of Microsoft Excel 2010 and its most important applications. Excel remains one of the world's most popular software applications and is a key tool used in most workplaces. Whether you are a beginner or an intermediate user, this course teaches you tips and tricks, like hotkeys and other shortcuts, to quickly boost your productivity and career so sign up to get ahead of the competition.
Read More
In This Free Course, You Will Learn How To
View All Learning Outcomes
View Less
Complete This CPD Accredited Course & Get Your
Certificate

!
Certify Your Skills

A CPD accredited Alison Diploma/Certificate certifies the skills you've learned

Stand Out From The Crowd

Add your Alison Certification to your resumé and stay ahead of the competition

Advance in Your Career

Share your Alison Certification with potential employers to show off your skills and capabilities
Learner Reviews & Feedback For Microsoft Excel 2010
View More Reviews
Back to course information
About Your Alison Course Publisher
- Alison Stats
- Alison Stats
- Learners
- Courses
- Learners Have Benefited From Their Courses
Read More
More Free Online Courses by This Publisher
Learners Who Took This Course Also Enrolled In
Frequently Asked Questions
What are the best free online Microsoft Excel courses?
How much does an online Microsoft Excel course cost?