Microsoft Office 2010 - Revised 2018
Get the most out of Microsoft Office 2010 to improve your organizational abilities and office software skills.
Publisher:

Microsoft
This training course shows you how to use the basic and advanced features of five Microsoft Office 2010 software products: Word, Excel, PowerPoint, Access and Outlook. We polish your existing Office skills and teach you how to use the suite's new features, giving you a valuable boost to your professional portfolio and skillset as you learn how to employ these popular administrative tools to become more productive and efficient.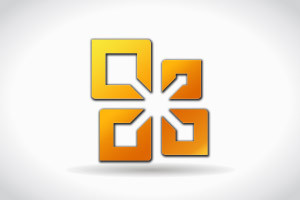 Duration

15-20 Hours

Accreditation

CPD
Description
The Microsoft Office 2010 suite contains five software products that help students and professionals to smoothly get tasks done. This training course teaches how to use the advanced functions and capabilities of Microsoft Word 2010 and its Excel, PowerPoint, Access and Outlook peers. The advantages of mastering these tools are endless and can quickly boost your career prospects.
If you have used an older version of the suite, particularly its 2003 and 2007 versions, you will appreciate the new features of Microsoft Office 2010. Anyone who has completed our 'ABC IT' introductory computer course will find this the perfect next step in updating their software skills.
This course suits anyone who wants to improve their office skills, organizational abilities and computer proficiency. Many people casually put 'MS Office' on their résumés without knowing how to make full use of the software's powerful capabilities but this course can set you apart from them as it quickly hones your administrative skills and makes you more employable.
Start Course Now
Need Some Help?
What is Microsoft Office?
What are the best free online Microsoft Office courses?
How much does an online Microsoft Office course cost?