Microsoft Office 2010
Learn how to use Microsoft Office 2010 and improve your organisational ability and computer skills today.
Publisher:

Microsoft
This free online Microsoft Office 2010 training course includes a compilation of web-based training for five Microsoft Office 2010 software products: Word, Excel, PowerPoint, Access, and Outlook. The course will teach you how to use the new features of Microsoft 2010 and enhance your existing Microsoft Office skills, giving you a valuable boost to your working day and career development.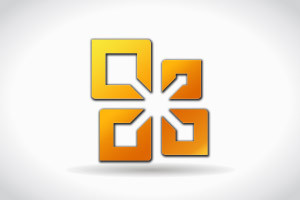 Duration

15-20 Hours

Accreditation

CPD
Description
Microsoft Office has five software products that are useful for both students and professionals. This free online course will help you master the functions, capabilities, and uses of Microsoft Word 2010, Microsoft Excel 2010, Microsoft PowerPoint 2010, Microsoft Access 2010, and Microsoft Outlook 2010. The advantages of mastering these Microsoft Office tools are endless, whether you want to ace your schoolwork or improve your career skills.

If you have used an older version of Microsoft Office, particularly 2003 and 2007 version, you will be amazed by the new features of Microsoft Office 2010! For students who have completed our ABC IT introductory computer course, the Microsoft Office 2010 course is the perfect next step for getting your Microsoft Office skills up-to-date.

This Microsoft Office online course is for anyone who wants to improve their office skill, organisational ability, and computer knowledge. Whether you are a student with loads of computer-related work, or a professional who needs staff with MS Office skills, this course is for you. So get started with this free course, and improve your MS Office skills today.
Start Course Now
Need Some Help?
What is Microsoft Office?
What are the best free online Microsoft Office courses?
How much does an online Microsoft Office course cost?