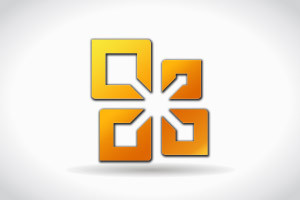 Microsoft Office 2010
-
Learners already enrolled
This Free Online Course Includes:
Hours of Learning
CPD Accreditation
Final Assessment
Start Course Now
COURSE PUBLISHER
Published by
-
Microsoft Office 2010
Profitez au maximum de Microsoft Office 2010 pour améliorer vos compétences organisationnelles et vos compétences en logiciels de bureau.
Ce cours de formation vous montre comment utiliser les fonctionnalités de base et av...
Ce cours de formation vous montre comment utiliser les fonctionnalités de base et avancées de cinq logiciels Microsoft Office 2010: Word, Excel, PowerPoint, Access et Outlook. Nous polissons vos compétences de bureau existantes et apprenons à utiliser les nouvelles fonctionnalités de la suite, ce qui vous donnera un coup de pouce précieux à votre portefeuille professionnel et à votre jeu de patins lorsque vous apprenez à utiliser ces outils administratifs populaires pour devenir plus productif et plus efficace.
Read More
In This Free Course, You Will Learn How To
View All Learning Outcomes
View Less
Complete This CPD Accredited Course & Get Your
Certificate

!
Certify Your Skills

A CPD accredited Alison Diploma/Certificate certifies the skills you've learned

Stand Out From The Crowd

Add your Alison Certification to your resumé and stay ahead of the competition

Advance in Your Career

Share your Alison Certification with potential employers to show off your skills and capabilities
Learner Reviews & Feedback For Microsoft Office 2010
View More Reviews
Back to course information
About Your Alison Course Publisher
- Alison Stats
- Alison Stats
- Learners
- Courses
- Learners Have Benefited From Their Courses
Read More
More Free Online Courses by This Publisher
Learners Who Took This Course Also Enrolled In
Frequently Asked Questions
What is Microsoft Office?
What are the best free online Microsoft Office courses?
How much does an online Microsoft Office course cost?