Microsoft Access 2010 - Revised 2017
Learn how to use Microsoft Access 2010 to manage your databases more effectively in this free online training course.
Publisher:

Microsoft
This training course teaches you how to use Microsoft Access to create and run your own basic database system and develop user-friendly applications. Microsoft Access is a popular software program used across the world to keep track of information. This course explains how to make the most of this flexible and useful program so sign up to quickly gain a valuable new skill that can beef up your professional portfolio and boost your career.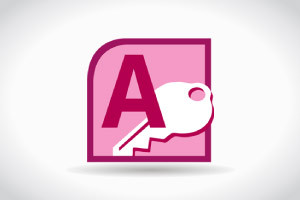 Duration

4-5 Hours

Accreditation

CPD
Description
The course begins by showing you how to switch from older versions of Microsoft Access to its 2010 and 2017 versions. We explain how to create and design a good database, starting with planning. We study the different keys and data types and how to save, add and navigate through data. The course also discusses how to create relationships within tables that bring data together. We also break down how to use 'queries' to extract meaningful information from databases.
The course teaches you how to create forms to make databases look more polished. We discuss how to create reports to represent your data visually and how to create, edit and publish your database to the Microsoft SharePoint Server for online use. We study the use of web browser controls to display web pages in an Access database and outline the keyboard shortcuts that can speed up your use of the program.
There are a few computing tools in the modern world that everybody should know how to use and Microsoft Access is one of them. By taking this course and getting up to speed with this popular program, you can optimize and simplify your database management. These valuable skills can really boost your professional development so sign up to quickly acquire new abilities and get ahead.
Start Course Now