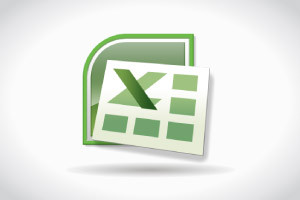 Microsoft Excel 2010
-
Learners already enrolled
This Free Online Course Includes:
Hours of Learning
CPD Accreditation
Final Assessment
Start Course Now
COURSE PUBLISHER
Published by
-
Microsoft Excel 2010
Lavorare con fogli di calcolo in modo più efficiente ed efficace con questo corso di esercitazione online Microsoft Excel 2010 gratuito.
Questo corso fornisce una conoscenza approfondita di Microsoft Excel 2010 e delle sue...
Questo corso fornisce una conoscenza approfondita di Microsoft Excel 2010 e delle sue applicazioni più importanti. Excel rimane una delle applicazioni software più diffuse al mondo ed è uno strumento fondamentale utilizzato nella maggior parte dei luoghi di lavoro. Che tu sia un utente principiante o intermedio, questo corso ti insegna consigli e trucchi, come hotkeys e altri accorgamenti, per rilanciare velocemente la tua produttività e la tua carriera così registrati per arrivare avanti rispetto alla concorrenza.
Read More
In This Free Course, You Will Learn How To
View All Learning Outcomes
View Less
Complete This CPD Accredited Course & Get Your
Certificate

!
Certify Your Skills

A CPD accredited Alison Diploma/Certificate certifies the skills you've learned

Stand Out From The Crowd

Add your Alison Certification to your resumé and stay ahead of the competition

Advance in Your Career

Share your Alison Certification with potential employers to show off your skills and capabilities
Learner Reviews & Feedback For Microsoft Excel 2010
View More Reviews
Back to course information
About Your Alison Course Publisher
- Alison Stats
- Alison Stats
- Learners
- Courses
- Learners Have Benefited From Their Courses
Read More
More Free Online Courses by This Publisher
Learners Who Took This Course Also Enrolled In
Frequently Asked Questions
What are the best free online Microsoft Excel courses?
How much does an online Microsoft Excel course cost?