Introduction to Wind, Clouds, and Weather Services
This free online meteorology course covers wind, precipitation and the role of weather services in shipping and sailing.
Publisher:

ADU
This free online meteorology course delves into the different forces associated with wind, which can significantly affect events on land and sea. We show you how to measure wind speed and pressure as we examine the Beaufort scale of wind force and Buys Ballot's law. Aspiring seafarers, pilots and meteorologists can benefit as we explore the formation of clouds and fog and gauge their impact on visibility.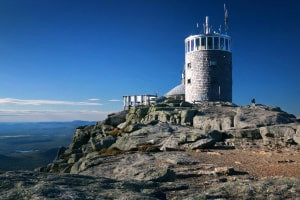 Duration

3-4 Hours

Accreditation

CPD
Description
Mariners and pilots need to know current and forecast weather information and can generally obtain a fairly accurate picture through free national weather forecasting services. We analyze in detail the weather facsimile that allows you to access meteorological information and investigate sample weather charts. This course covers the Beaufort Scale, pressure gradient force and Coriolis force. We show you how to distinguish apparent wind from true wind and how to measure its speed and direction. We then study Buys ballot's law and its procedures and limitations. 
This course takes you through the formation of clouds and their classifications. We survey the effects of fogs, mist, haze and other atmospheric conditions before moving on to snow, rain, ice crystals and other types of precipitation. The proper use of weather forecasting and satellite communication tools can assist marine vessels and keep them safe and we unpack technologies like the Navigational Telex system (NAVTEX), which is responsible for weather broadcasts.
There are different types of weather services for shipping, including the meteorological services and warnings provided by relevant governments. We explain weather routing services and their limitations before laying out the aims and history of the World Meteorological Organization (WMO). This course addresses the enhanced group call system (EGC) and the Maritime safety information (MSI) element of the Global Maritime Distress and Safety System (GMDSS), which  contains information on navigational warnings, meteorological information and distress alerts. This free online course helps you to identify nautical warnings, bulletins and data and is particularly useful to those involved in shipping and sailing. It is also of interest to any aspirant meteorologists or those fascinated by clouds and precipitation.
Start Course Now