Introduction to Wind, Clouds, and Weather Services
This free online course on wind speed and direction, the formation of clouds, as well as importance of weather services.
Teaching & Academics
Free Course
At sea, the wind has a significant effect on the actual course and speed of a ship. Therefore, it is important to understand the different forces associated with wind. You will also need to know about measuring wind speed and wind pressure. If you want to become a seaman, this free online course will help you learn about the Beaufort scale of wind force and Buys ballot's law. You will also learn about the formation of clouds, fogs and visibility.
Take this certificate on your own.
Start now and learn at your own pace.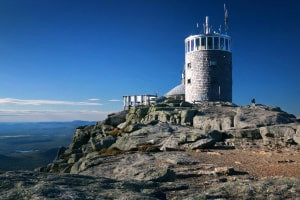 Description
Introduction to wind, clouds, and weather services is a free online course that has been specially prepared to teach you about the Beaufort wind force, pressure gradient force and the Coriolis force. Before setting sail, knowing the current weather information and forecast is very important for mariners. Mariners can generally obtain a fairly accurate picture of weather conditions expected in their cruising areas through free national weather forecasting services. This course analyses in detail the weather facsimile which allows you to access the weather information. It also illustrates various sample weather facsimile charts along with information obtained. You will learn how to distinguish apparent wind from true wind, how to measure the speed and direction of the wind. This course discusses in detail Buys ballot's law, its procedures and limitations. If you do not understand the significant effect that wind has on the actual course and speed of a ship, then sailing a ship will likely be impossible.
This course will teach you about the formation of clouds, the different types of cloud and their classifications. If you want to learn about the effects of fogs, mist, haze and other meteorological conditions on the atmosphere during navigation, then you need to complete this course. You will also learn about the formation of snow pallets, rain, ice crystals and other types of precipitation. Do you know that advances in weather forecasting and satellite communications provide unprecedented amounts of weather information to seamen? The proper use of weather forecasting and satellite communication tools will assist the marine vessels in reaching their destinations safely. Most of the advances in weather forecasting, satellite communications and computer technology can be used to enhance the safety and efficiency of ship operations. This course will describe in detail technologies like the NAVTEX (Navigational Telex) system which is responsible for broadcasts, as well as its operation.
Furthermore, there are different types of weather services for shipping. These services include the meteorological services and warnings that are to be provided by the contracting governments. You also need to learn about weather routing services and their limitations. This course outlines a brief history of the world meteorological organization (WMO) and its aim. It explores the enhanced group call (EGC) system, as well as Maritime safety information (MSI) which is part of the GMDSS system. The GMDSS system contains information on navigational warnings, meteorological information, as well as distress alerts. This course will provide you with vital knowledge needed to identify issued warnings, bulletins and data which are normally received on board. This free online course will be of great interest to students, researchers, and anyone with an interest in understanding the cloud formations and weather services for shipping. So, register for this course and start your next learning journey today.
Start Course Now