Diploma in Meteorology
A free online course on the measurement of weather conditions, cloud formation as well as weather shipping services.
Publisher:

ADU
There is more to sailing ships than just manoeuvering a marine vessel. Atmospheric weather conditions should be carefully measured when sailing, and there are various instruments designed to observe the phenomena of the atmosphere. If you are a seafarer or have an interest in meteorology, this free online course will help you learn about weather instruments, the formation of clouds, as well as the different layers of the atmosphere.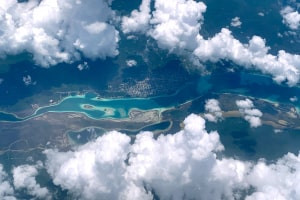 Duration

10-15 Hours

Accreditation

CPD
Description
The 'Diploma in Meteorology' has been specifically prepared to teach you about the environmental conditions produced by different weather parameters. If you try to sail a marine vessel without an understanding of the atmospheric conditions, you could be putting your life and the shipping vessel at risk. Weather is made up of multiple variables like atmospheric (barometric) pressure, humidity, precipitation, air temperature, solar radiation and wind. Each of these factors can be measured to define typical weather patterns and determine the quality of local atmospheric conditions. With this course, you will learn about the meteorological instruments used to measure the different weather phenomena and their precautionary measures. You will learn how to distinguish apparent wind from true wind and how to measure the speed and direction of the wind. This course also discusses in detail pressure gradient force, Beaufort wind force and Coriolis force. You will understand the significant effect that wind has on the actual route and speed of a ship in sailing.
By completing this course, you will understand everything there is to know about condensation and evaporation. Did you know that temperature, pressure and humidity (moisture) can interact to form clouds? You will learn all about the formation of clouds, the different types of clouds and their classifications. It will enable you to identify the various layers of the atmosphere starting from the ground level: the troposphere, stratosphere, mesosphere, thermosphere and exosphere. This course will also help you understand the environmental curve as well as the environmental lapse rate (ELR). Learn how when one or more weather elements shift from their standard, the information can be used to explain or predict weather events. Monitoring weather conditions is important not only to the environmental baseline but to maintain quality working conditions, marine studies and safety.
Furthermore, if you want to learn about the effects of fog, mist, haze and other meteorological conditions on the atmosphere during navigation, then this course is for you. You will learn about the formation of snow pallets, rain, ice crystals and other types of precipitation. Do you know that consistently high temperatures can increase the heat transfer to local bodies of water in addition to heating the air? Do you know that there are certain losses in solar radiation? The course will address some frequently asked questions relating to atmospheric conditions. Learn about the Global Maritime Distress and Safety System (GMDSS) system which contains information on navigational warnings, meteorological information as well as distress alerts. Completing this course will help you gain vital knowledge needed to identify issued warnings, bulletins and data which are normally received on board. This course will be of great interest to students, researchers, seafarers and anyone with an interest in meteorology. So, register for this course and start your next learning journey today.
Start Course Now