Introduction to Swedish
Learn the basics of the Swedish language including its common pronouns, adjectives, verbs, and word order.
Publisher:

Lund University
This free online Swedish language course will introduce you to how verbs are formed in Swedish, the use of common Swedish pronouns and adjectives, and Swedish word order. The beautiful Swedish language is spoken by over 10 million people in Sweden and is widely used in neighboring countries such as Finland, Norway, and Denmark. This series of free, online courses aims to get you proficient with the Swedish language as quickly as possible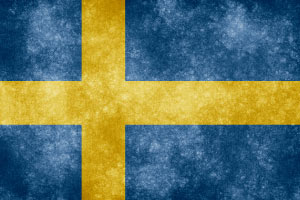 Duration

1.5-3 Hours

Accreditation

CPD
Description
Swedish is considered one of the easiest languages for a native English speaker to learn. Its grammar and sentence structure are very similar to English, but with fewer differences. This course begins by teaching you the correct word order in Swedish. You will study the use of the article 'ett' which is similar to the English 'an'. You will also learn that K, P, T, and S are voiceless Swedish consonants.

Unlike most languages, Swedish does not divide up its language into masculine and feminine but instead divides into two categories which are 'en-ord' and 'ett-ord'. You will learn how to use the imperative form in the present tense by dropping the 'r' or 'er' from the verb. You will study how to write definite articles for Swedish words and learn that there are no formal versions of pronouns in Swedish. You will also learn that you always start a sentence with a subject in Swedish.

Today, Sweden has a thriving modern economy with important trade links throughout Europe, and the Swedish language has a proud tradition in literature and the arts. Upon completion of this free online Swedish language course, you will have gained a much better understanding of the basics of Swedish grammar, learned important pronunciation skills, and built up your Swedish vocabulary. So, check out this course today and start bringing your Swedish language skills to the next level.
Start Course Now
h