Introduction to Modern Retailers and Consumers
Learn about retail formats and the consumers of today with this free online course on Retailers and Consumers.
Publisher:

Advance Learning
This free online modern retailers and consumer course will teach you about how emergences in modern technology have changed where consumers get their information, and how consumers shop. This course will teach you about the drastic turn which the retail industry has made from the general stores and the mail-order catalogs of yesteryear, and the challenges and opportunities confronting retailers with the popularisation of online retailing.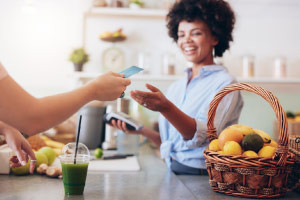 Duration

1.5-3 Hours

Accreditation

CPD
Description
This free online course will give you a solid introduction to the different types of retail formats that exist today. These include department stores, chain stores, franchises, low-cost discount stores, and warehouse-style retail stores. You will then look at the ways traditional retailers have had to rethink their business models and why they introduced new retail archetypes that appeal to all types of people such as lowest cost, convenience-location, convenience-pre selection, and platform operator.

You will then look into a case study that analyses modern consumer behaviour and study the continued relevance and importance of brick-and-mortar stores. You will learn why these traditional street-side retail shops that are rented out by businesses to be able to offer physical products and services to their customers face-to-face are still essential to shoppers. Lastly, the Modern Retailers and Consumers online course will cover the different demographics of shoppers and their buying habits.

Every business owner and manager dreams of massive foot traffic heading into their establishments. However, it takes more than just a retail store and merchandise to get those sales running; you also need research and training. This retail business course will give you the understanding of modern retail formats and consumer behaviour that will help you bring your business to the next level. So, check out the course today, and keep moving forward!
Start Course Now