Introduction to E-Commerce
Learn the basics of e-commerce infrastructure, communication, and security technologies with this free online course.
Publisher:

Global Text Project
This free online e-commerce course will teach you different strategies which you can use to reach more customers, and technologies that can empower your online business. Major advances in technology have seen e-commerce become viable, if not advantageous for businesses worldwide and useful for consumers. In this course, you will learn about the topologies and security plans that allow producers and consumers to sell and purchase with ease.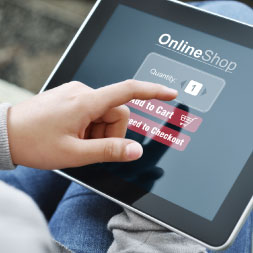 Duration

1.5-3 Hours

Accreditation

CPD
Description
E-commerce the process of buying and selling of goods or services via the internet - is essential for modern businesses. This course will give you an introduction to e-commerce and discuss the environmental challenges and strategic challenges that organizations face. These include demand risk, innovation risk, and inefficiency risk. You will also study how the Internet, especially the Web, can be a useful device for reducing these risks.
Next, you will study important topics areas encompassing electronic commerce technology which include Transmission Control Protocol/Internet Protocol (TCP/IP), circuit and packet switching, routing, addressability, and IP addresses. You will also learn about national information infrastructure, message distribution infrastructure, electronic publishing infrastructure, business services infrastructure, and the electronic commerce applications where all this infrastructure sits. The course will then discuss PDF or Portable Document Format and HTML or Hypertext Markup Language.
Did you know that Amazon.com was one of the first ecommerce sites in the US to start selling products online? Now it is one of the biggest companies in the world. If you want to push your e-commerce business to new heights, this Introduction to E-Commerce course will be of great use to you. With the knowledge in this course, your résumé and business potential in the world of e-commerce will be much stronger. That quite a reward for a free course.
Start Course Now
Need Some Help?
What are the best free online ecommerce courses?
How much does an online ecommerce course cost?