Learn about Alternative Dispute Resolution processes and procedures.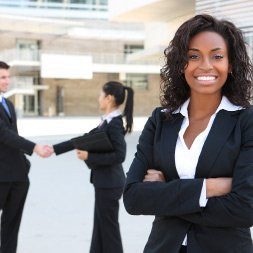 Duration

1.5-3 Hours

Accreditation

CPD
Description
Learn about the benefits of using ADR as a conflict resolution method, how to prepare for an ADR process, and how confidentiality is maintained during the ADR process by studying the course Introduction to Alternative Dispute Resolution. The course also outlines both the common and uncommon methods of ADR and the situations in which each method can be used.

The course begins by introducing you to what alternative dispute resolution is. You will learn about when ADR is used and why it is important to understand the ADR process. You will learn about the reasons why ADR should be chosen as a resolution method and the seven principles for resolving disputes. You will learn how to prepare for ADR and about what is expected in an ADR process, with suggestions for getting the most out of the ADR process. This section concludes by explaining the role of ADR practitioners, including what to expect from your ADR practitioner, questions you may want to ask your ADR practitioner, and how to give feedback about your ADR practitioner.

The course then introduces you to the most common methods of ADR – Negotiation, Mediation, and Arbitration. This section explains each of these methods in detail by including various features of each such as the cost, the benefits and drawbacks associated with each method, and when each method may be used. This section also describes other less common methods of ADR that some people adopt and how they are used. This section concludes by explaining public policy, legislation, and ADR and how the introduction of new laws could ensure equality in an ADR process.

This course will be of great interest to all professionals who are working in both the public and private sectors, and who are involved in conflict analysis, and management and resolution processes. It will also be of interest to learners who want to study mediation and other non-adversarial dispute and conflict resolution processes.
Start Course Now
h