Diploma in Sociology
Join 11,513 other students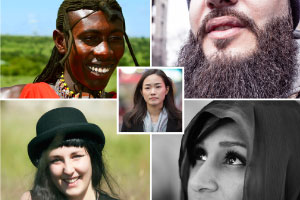 Free Course

10-15 Hours

Assessment

Certification

250 Pts
Learn about societies and their structure, how cultures evolve and what social processes cause them to change by studying the course Diploma in Sociology.


The course begins with an explanation of what sociology is and gives an overview of the three main theories in sociology. You will learn how culture is defined, what differentiates one culture from another and what is common to all cultures. You will then be introduced to inequalities in society and how these inequalities have come to cause social stratification in countries across the world.

Next, you will explore sociological factors that affect race, ethnicity and minorities as well as gender and gender identity, and the range of prejudices and discrimination that occur in these areas and why they persist. You will learn how sociology defines family, the variation in family structures and you will explore the social impact of changing family structures.

The course then reviews the role of religion in society and how it has brought about social change. The world of work and the economy are explored with a focus on capitalism and socialism, both in theory and practice. You will get an understanding of how society changes through social movements and how sociology defines deviance or non-conformity.

You will explore how new technologies impact society globally, particularly the divide between those who have early access to new technology and those who don't. You will look at the changing role of the elderly in society and the impact it has on their lives.

You will also learn about crowds and collective behaviour along with the emerging norms in a society.

Finally, you will look at how sociological research is carried out using different research methods and techniques.

This Diploma course will be of great interest to professionals working in areas as diverse as medicine, politics, law, urban organization and marketing. It will also be of great interest to all learners who would like to know more about how cultures and societies evolve and change.

Having completed this course you will be able to:

Explain concepts central to sociology and describe the three main theories;
Discuss the role of social control within culture;
Define race, ethnicity and minority groups;
Define and discuss what is meant by gender identity;
Discuss the social impact of changing family structures;
Discuss types of economic systems and their historical development;
Define globalisation and describe its manifestation in modern society;
Explain disparities of health based on gender, socioeconomic status, race, and ethnicity;
Define deviance and explain the nature of deviant behaviour;
Explain technological inequality and issues related to unequal access to technology;
Identify the biological, social, and psychological changes in aging;
Explain how technology, social institutions, population, and the environment can bring about social change;
Define and describe the scientific method to sociology research.

All Alison courses are free to study. To successfully complete a course you must score 80% or higher in each course assessments. Upon successful completion of a course, you can choose to make your achievement formal by purchasing an official Alison Diploma or Certificate.

Having an official Alison document is a great way to celebrate and share your success. It is:

Ideal to include with CVs, job applications and portfolios
A way to show your ability to learn and achieve high results
Modules List
( 24 )
SECTION 1: INTRODUCTION TO SOCIOLOGY, SOCIAL LIFE...

Module
1 An Introduction to Sociology

This module introduces you to sociology by giving an overview of what culture is and how it develops and changes over time. It looks at are areas such as population and diversity with reference to the three main theories - Structural-Functionalism, Conflict Theory and Symbolic Interactionism.

Module
2 Introducing Culture

This module introduces expands on what culture is by examining popular culture and sub culture, how the norms are maintained and the effect of language and symbols on a culture. The different perspectives each theory has on culture are also outlined.

Module
3 Sociology and Social Interaction

This model reviews the evolution of societies, particularly industrial and post-industrial, and the emergence of conflict theory. It also looks at the reality of social interactions or habitualisation and 'roles and status' affect society along with our own view of our selves.

Module
4 Understanding Socialization

Socialisation, or is how we learn the norms and beliefs of our society, from childhood through education and into the workplace is covered here. It reviews why it is important and what problems people can have if they are not socialised into the society in which the live.

Module
5 Introducing Groups and Organizations

Within all societies the are various groups and subgroups the people belong to. This module looks at the different types of groups, such as family or political, how they are formed, what type of structures they have and how they compete with each other.

Module
6 Population, Urbanization and the Environment

Societies and the environment have a symbiotic relationship. As we impact on the environment we diminish what we can take from nature. We see the challenges in addressing climate change given the increase in urbanisation and different stages of industrialisation throughout the world.

Module
7 Social Stratification in the United States

This module explores the different layers in society, such as class or caste. It also explores what affect this has on the individual: either enabling them through privilege and wealth to access a good education and job opportunities, or limiting them through poverty or social restriction to a poorer education and less skilled jobs.

Module
8 Global Inequality

This module looks at the way countries are classified in terms of wealth and development and how the difference in wealth and resources leads to dependencies between countries that contribute to poverty. It also looks at the different types of poverty experienced in different places.

Module
9 Inequality in Race and Ethnicity

Race and ethnicity are among the most common causes of inequality globally. This module looks at the roles and behaviours of both dominant and subordinate groups, how stereotyping perpetuates discrimination, what the different types of discrimination are, and the nature of intergroup relationships.

Module
10 Inequality in Gender, Sex, and Sexuality

This module explores the effect of gender and gender identity on the individual in society. It looks at the differences between socialising and educating males and females and how this can restrict or enable them in life. It also looks at the role of both homophobia and heterosexism in society.

Module
11 Inequality in Education

This module looks at the differences in educational resources around the world and the resulting impact on individuals. It also considers the role played by both the formal education and informal education within schools.

Module
12 Diploma in Sociology - First Assessment

You must score 80% or more to pass this assessment.

SECTION 2: SOCIOLOGY - SOCIAL INSTITUTIONS AND SO...

Module
13 Sociology, Marriage and Family

This module looks at how sociology defines family, lines of decent and residency. It also explores how families vary from single parents to same-sex couples, and what the social impact of changing family structures is along with the challenges faced by families through divorce and family abuse.

Module
14 Exploring Religion from a Sociological Perspective

This module explores religion from a sociological perspective and will give you an insight into the different types of religious organisations and classifications of religion, before looking at major world religions in more detail and how religion has brought about social change.

Module
15 Impact of Government and Politics on Society

In this module you will explore power and authority and its use in government and politics by looking at types or authority and the various forms for government from dictatorships and oligarchy to democracy including constitutional monarchies. You will look at the roles of race, gender and class in voter participation.

Module
16 The Role of Work and the Economy in Shaping Society

This module explores world of work and the economy with a focus on capitalism and socialism, both practice and from the view of the three main theories. You will also look at globalisation and how it manifests itself, in modern society along with the pros and cons from an economic point of view.

Module
17 The Changing Role of Healthcare in Society

This module studies healthcare from the social construction of health and medical sociology to global health and social epidemiology and the differences between low and high income nations. Using the United States as an example you will explore the issues such access for different socio-economic groups, mental health and disability issues and the correlation between medicalisation and stigmatisation.

Module
18 Deviance, Crime, and Social Control

This module looks how sociology defines deviance or non-conformity and how it differs from crime, and how deviant behaviour, such as Rosa Parks violated social norms when she refused to move to the "black section" can advance civil rights for all. You will look and how crime is categorised and the different areas of criminal justice systems.

Module
19 Media and Technology

This module explores how new technologies, particularly in the area of media, impact society globally, particularly the divide between those who have early access to new technology. We see the effect of new media, television and advertising on social homogenization and social fragmentation.

Module
20 Aging and the Elderly

In this module you will see how the role of the elderly in society is changing and how this impacts on the on their lives though the need to work longer, being disenfranchised and sometimes abused, while society will need to plan for and fund more resources of elder care in the future.

Module
21 Social Movements and Social Change

In this module you will explore the role of social movements in changing society, why and how these movements form and evolve over time. You will also learn about crowds and collective behaviour along with the emerging norms in a society.

Module
22 Sociological Research

This module studies how sociology research is carried out using the scientific method and understood in an interpretive framework. You will learn about the different methods used, such as surveys and field research as well as ethical considerations that need to be considered when doing research.

Module
23 Diploma in Sociology - Second Assessment

You must score 80% or more to pass this assessment.

Module
24 Diploma in Sociology - Final Assessment

You must score 80% or more to pass this assessment.