Diploma in Implementing Customer Care in Management
Gain an insight into how businesses can improve their customer care services with this free online course.
Publisher:

NPTEL
As long as you are a business owner or pursuing a career in Customer Relationship Management (CRM), this course will equip you with the strategies to effectively manage both local and international customers. Learn how to manage customers who leave your business and the strategies of recovering from service failures. Study the importance of electronic CRM and the impact that cultural diversity has on CRM implementation.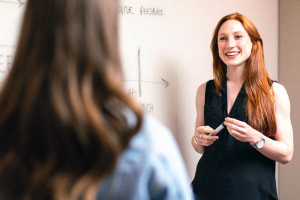 Duration

10-15 Hours

Accreditation

CPD
Description
Have you ever wondered why successful brands such as Google invest so much in customer care services? Well, it is because they value customers' feedback and really care for the quality of services they offer their customers. Moreover, when customers feel that sense of care from a company, they tend to be more loyal to that company which in turn leads to increased profitability. For a business to effectively implement a worthwhile customer care service, it must be strategic in managing customer relationships. This course will teach you how businesses can effectively manage their customers and get the best result from their customer care service. First off, you will learn how a business can decide how much money to spend on customer acquisition and retention. You will discover the influence of customer perceived value and satisfaction in business-to-consumer (B2C) markets, as well as the importance of creating customer loyalty in B2C markets. The course also explains the crucial roles of relationship marketing in the B2C service market. You will learn about the steps in managing customers who choose to leave a business and how organisations can successfully recover from service failures.
Subsequently, the course explains a conceptual model for an aggregator business, with a research study explaining the impact of actual service provider failures on consumers' satisfaction with aggregator firms. You will study the unique behaviours of the Business-to-Business (B2B) markets and the stages of the B2B buying process. Just as customer relationship management is needed for the success of B2C markets, it is also valuable in the B2B sector. This course discusses key CRM strategies that can be utilised in B2B markets. In addition to this, you will learn how to strategically manage customer value and loyalty in the B2B markets. You will discover the influence of brand loyalty and the impact of construal level theory in customer relationship management of B2B markets. Construal level theory deals with prediction, evaluation and decision making and has had a huge impact in the field of consumer behaviour. This concept will be discussed further within the course. With the advent of the internet, there are more customers in the internet space. It has become critical for every business to effectively manage their online customers. This course exposes you to the structure of online or internet-based CRM. You will learn the importance of data warehouses in Electronic Customer Relationship Management (eCRM) and the core modules of the eCRM. You will also learn how cultural diversity influences customer relationship management. Lastly, you will be shown the importance of global account management to organisations with multinational customers.
To implement effective CRM in a business, one must be strategic about it. This course covers the methods of implementing customer relationship management in the business-to-customer market, business-to-business market, and the global market. You will be shown a conceptual framework of global customer relationship management and how businesses can implement CRM for their multinational customers. This course serves as a huge boost to those looking to become customer relationship management experts or ones wanting to drive their businesses to greater levels of success. So, why don't you start this course today? Start this course and be on the path to becoming a sought-after expert in customer relationship management.
Start Course Now