Communication Skills - Persuasion and Motivation
Understand the science and art behind effective communication and learn how to persuade and motivate people.
Publisher:

NPTEL
Strong communication skills can make life easier, impress employers, and improve your productivity. This course will introduce you to the essential communication skills that aid persuasion, will guide you through the differences between persuasion and manipulation, and will show you how to use strong communication to motivate the people around you. These abilities will be a great boost for both your career and your personal relationships.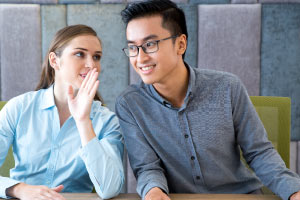 Duration

1.5-3 Hours

Accreditation

CPD
Description
This course will teach you effective communication skills for persuading and motivating other people. The course will look at how persuasion impacts our daily lives, and how it differs from manipulation. Topics such as manipulation, Stockholm Syndrome, and brainwashing will be thoroughly discussed. You will also learn about the most important motivation theories used by communication experts today.
Concrete examples will be given showing you how to properly communicate with other people. This will include a practical discussion of the factors that go into a really strong message. In addition to this, you will learn the most essential tools for effective career-focused communication. The course covers the ethical use of strategies such as fear appeal and how these strategies affect the person you are speaking with.
The ability to persuade and motivate can really give you the edge in life. The course is perfect for anyone looking to improve their communication and their leadership skills, and will particularly benefit motivational speakers, salesmen, and anyone who has regular meetings in their line of work. This can be a great help not only for your productivity, but also for your confidence. So get started today and see the difference it makes to your communication skills!
Start Course Now
h