Basics of Electrical Technology
Learn about electrical engineering with this introductory course on electrical technology and safety procedures.
Publisher:

ADU
This free online Electrical Engineering course will familiarise you with the basics of electrical technology and safety procedures required to work with electricity. Learning the skills which can allow you to design, create, repair and recycle electrical technology provides you with a glut personal knowledge and professional prospects. Take this free online course today to learn your way around the devices which power the modern world.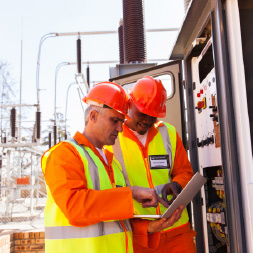 Duration

1.5-3 Hours

Accreditation

CPD
Description
Electrical technology is everywhere. If you can gain skills in electrical engineering, you will be preparing yourself for a secure and well-paid career. This course is designed to start you on your path to becoming an electrical engineer. It starts by introducing you to important safety methods for working with electrical appliances. You will then learn about the different sources and elements of electricity, including voltage, current, A.C., and D.C.
The course then guides you through essential electrical technology such as resistors, inductors, capacitors, and parallel circuits. Finally, you will learn about important electrical system concepts, including phase system power, energy, and power factors. By the end of this course you will have made a really strong step towards a career in electrical engineering.
This is just the beginning, but with the skills you are starting to learn here you will have a strong résumé in front of you. No matter where you want to go in the world, there will be companies and customers that will value your abilities in this field. So why wait? Give your learning journey a real boost today.
Start Course Now