Back Safety
Free online training about safe lifting procedures, back injury prevention, and the importance of good posture.
Publisher:

Walkgrove
This free online course on Back Safety will teach you about looking after your back through the personal and professional strains of life. You will learn about the relevant precautions for back injury prevention, about job-specific hazards and safe work practice, as well as about the importance of having a regular exercise routine. You will also learn about the influence of body weight on a person's posture and back injury prevention.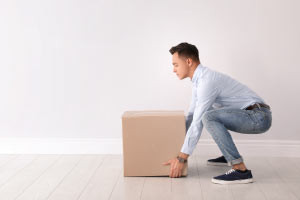 Duration

1.5-3 Hours

Accreditation

CPD
Description
Back pain is one of the most common health complaints from people all around the world. With this online course you will learn about the safe lifting procedures and load-carrying techniques that are crucial to preventing painful and expensive back injuries in the workplace. You will study the extent of back injury problems in the workplace, look into the importance of identifying and controlling occupational ergonomic hazards, and learn what ergonomics is all about.
Furthermore, you will be learning about the best way to have a healthy back, which is to engage in a regular exercise program. Next, in this online course you will better understand why you should control your body weight and keep a good posture as well as what a poor posture can cause. This online training course will make sure you learn good practices for back injury prevention and safe lifting techniques.
Finally, you will learn at what level to place your computer monitor, what type of chairs are good for the back, and how to develop good posture and safe lifting skills. Studying this free online course will be of a great benefit to every person who wants to learn how to prevent back injuries, lift safely, and keep a good back posture in the workplace and in life. Begin this course today and start caring for your back now!
Start Course Now