Workstation Ergonomics - Revised
Learn to identify the key factors that can affect your workstation ergonomics.
Publisher:

Advance Learning
This free online course in Workstation Ergonomics teaches you about the physical and environmental ergonomics factors, proper posture and seating positions, and musculoskeletal disorders that result from bad ergonomics. Ergonomics is the study of people's efficiency in their working environment. With this course, you will learn how it helps improve productivity and performance at work, prevent illnesses, and reduce physical strain/injury.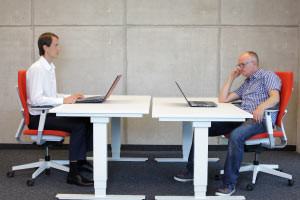 Duration

Hours

Accreditation

CPD
Description
It is important for those who spend long periods of time working with computers to know about workstation ergonomics, also known as DSE. This course demonstrates the recommended way to use computer equipment in a safe and healthy way. Given the widespread use of computers at work and beyond, this course is increasingly vital in today's world.
The course starts of with introducing you to what Ergonomics is and dose, briefly describes its benefits and then discusses the factors affecting workstations ergonomics. After which the course will delve into using visual display units correctly and effectively, and will guide you through equipment that can be used for an ergonomic workstation.
Next the course begins discussing the physical factors in workstation ergonomics followed by the environmental factors. Lastly the course speaks of musculoskeletal disorders, teaching you about how to recognize them, preventing them and presents a case study on musculoskeletal disorders.
This course would be of great interest to anyone working in an office environment to improve their posture, health or performance in work.
Start Course Now