An Introduction Developmental Biology
Learn how developmental biology permeates all aspects of everyday life in this free online course.
Publisher:

NPTEL
An Introduction to Developmental Biology is a fundamental course that seeks to highlight how essential the study of developmental biology is and the daily impact it has on our lives without us realising it. You will be taught how living entities provide information on the evolution of present-day organisms. How is it possible for us to develop into such a complex organism from an egg? Learn this and more in this free online course.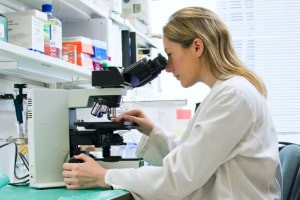 Duration

3-4 Hours

Accreditation

CPD
Description
This course is a basic course on developmental biology that strives to explain the methods that lead from the fertilisation of an egg cell or equivalent to the development of a well-structured and operative multicellular organism. At first, you will learn about the different classification of organisms. Organisms will be described in detail along with their functions, how species come into existence, and their interactions with each other and the natural environment. You will discuss the history of developmental biology and the questions humans seek to understand that sparked an interest in this area. This course aims to answer the age-old question, "What is life?" You will learn about the different scientists who paved the way for this subject. You will get a peek at the different experiments and their conclusions. You will learn which of these experiments are still being used today.
Next, this course will highlight the life cycle of different organisms and the beginnings of experimental embryology. You will see how other organisms, plants and animals alike evolve from seed or egg into adulthood. Developmental biology is the backbone of understanding how plants and animals function daily. This subject area helps create environments where plants can grow all year round to ensure food supply and treat and prevent diseases that affect plants and animals alike. You will learn how and why some people are born with birth abnormalities and some of the reasons that cause this. The many defects that affect humans are explored, and how scientists in the past were able to study how and why these occurrences took place.  You will look at the different Nobel prize winners and how their contribution to developmental biology was significant.
Finally, this course will seek to highlight the benefits of developmental biology. Developmental biology is different because of the complexity of living creatures and how they communicate with each other and the environment. Biology is in all aspects of everyday life. We rely on living things and their products for our food, homes, and even the very air that we breathe. It's fascinating to think that numerous rocks and minerals on earth began from living creatures. If you fancy learning about living things and how they relate, studying developmental biology might be the best fit for you. This biology course gives you an in-depth perception of the natural world. It also helps you learn how to conduct analysis, solve problems, and think critically. If you are interested in a career in biology, medicine or just curious about your environment and how things came to be, this course is for you! Why wait? Enrol today!
Start Course Now