Alternative Dispute Resolution: How ADR Programs Succeed
Learn how to create and successfully implement an appropriately designed ADR program with this free online course.
Publisher:

Advance Learning
In this free online course on Alternative Dispute Resolution, you will acquire the skills and knowledge necessary to handle difficult disputes effectively, saving time and money. Alternative Dispute Resolution (ADR) is a dispute resolution process that helps disagreeing parties come to an agreement with the intervention of a third party. ADR programs can reduce the cost and time needed to resolve disputes while removing the need for litigation.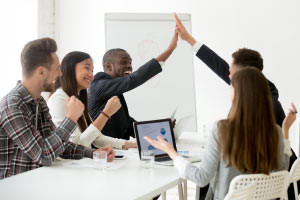 Duration

1.5-3 Hours

Accreditation

CPD
Description
This course will first introduce you to the different features of alternative dispute resolution. You will learn that ADR programs cannot be a substitute for a formal judicial system but can complement and support judicial reforms. The course will discuss the possible uses of ADR and teach you when to implement ADR programs in the context of rule of law assistance. You will also learn that ADR programs are more likely to achieve their objectives when they operate within a hospitable setting.

Next, you will learn the key preparation criteria for ADR programs including assessment and identification of goals, participatory design process, adequate legal foundation, and effective local partner. The course will also discuss implementation criteria which include effective selection, training and supervision of ADR providers, financial support, outreach, effective case selection and management, and program evaluation procedures. You will also look into how cultural norms may influence the design of appropriate evaluation systems.

An effective ADR program can help resolve minor and local disputes with results that are private and rarely published. It gives both parties the opportunity to work through their disputed issues with the help of a neutral third party, using a process that is generally faster and less expensive than going to court. This Alternative Dispute Resolution: How ADR Programs Succeed online course will you give a deep understanding of ADR and the means and ways to make a program succeed. Start your next learning journey, today.
Start Course Now