Understanding the Relevance of Poetry
This free online course teaches you about aspects involved in understanding poetry through its forms and functions.
Teaching & Academics
Free Course
What is the relevance of learning poetry in today's world? This free course, Understanding the Relevance of Poetry, will teach you about how learning and understanding poetry is a form of a higher expression. This course uncovers the devices, forms, and functions used in poetry and shows how they portray hidden meanings in the context of poems. You will learn about approaching poetry and how the rhythm of a poem can be musical.
Take this certificate on your own.
Start now and learn at your own pace.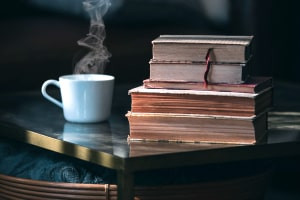 Description
Why is it necessary to learn poetry? How is it relevant in the world today? Poetry is an expression of words that allows the mind to be free without the normal language conformities. In other words, poetry is considered a state of higher expression or a high form of art. This course introduces you to the importance and relevance of poetry in terms of the world today. During this course, you will be taught about aspects that make up poetry. Firstly, you will be introduced to the meaning of poetry, which answers how poetry is relevant. You will also learn about approaching poetry and how to address poetry to understand its hidden meanings within its context. Understanding these elements is essential for understanding a poem as a whole.
If you enjoy learning about language, the next section will be for you! Once you have learnt about understanding poetry as a whole, you will move on to studying the different forms and functions of poetry. In this section, you will master the details which make a poem great and become competent in the different ways a poem can present itself. You will be introduced to the various forms of poetry which presents different functions. Learn about ode's, sonnets, epic poems and even further forms, detailing other types of stories in different structures. In this section, you will also learn about poetic devices used to emphasise meaning in each poem. The course teaches you about the music of poetry, which details the rhyme, rhythm, and meter of poetry. During this section, you will learn how the pattern and syllables of the words in poetry can musically present itself.
Lastly, you will look at the poet Geoffrey Chaucer. Chaucer is considered to be the 'Fountain of English Poetry' for many early poets. Why is Chaucer so Important? In this section you will learn about his influence as a poet and how he inspired many other important poets. This section is focused on Chaucer and the different stages of his poetry writing. We will also examine his poem, 'The Prologue', make sense of the story and how he portrays it using the poetic devices you learned about previously. This course is a great learning tool for anyone in the field of language or interested in the beauty of the written word. Are you someone who is interested in poetry as a high form of art and expression? Do you appreciate emotive language? Then this is the course for you! Start the course today, and learn about the relevance of poetry and its beauty in this high form of expression.
Start Course Now