Understanding Metaphysical Poetry
This free online literature course teaches you the complexities of Metaphysical poetry via close textual analysis.
Publisher:

NPTEL
This free online literature course explores the philosophical roots of the Metaphysical genre to find the deeper meaning behind this famously intellectual and complex poetic form. These poets probed the connection between the human mind and the physical world and this course will enrich your own understanding of that relationship.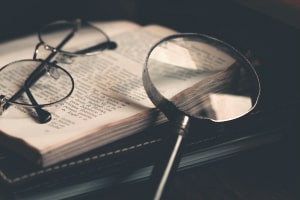 Duration

3-4 Hours

Accreditation

CPD
Description
'Metaphysics' is the branch of philosophy that explores the link between mind and matter, between the physical world and our consciousness. This course introduces you to the great poets who deftly used verse to do the same and will reveal the technical complexities that defined Metaphysical poetry, which often used paradox and metaphor in subtle comparisons to convey meaning.
We will meet some of the significant poets who dominated the Metaphysical era, starting with John Donne. He saw a link between the physical and the spiritual world and set the tone for those that followed with his original, complex and intellectual verse. There's no text without context and this course examines the historical and literary backdrop to this genre. This will accompany close reading of individual poems to enable you to continue your own solitary poetic pursuits after the course ends. We also encounter Donne's successors, including George Herbert, Henry Vaughan and Andrew Marvell, and analyse their work to find deeper meaning both in the poems and in the world around us.
Finally, we reach the illustrious John Milton, who penned famous epic works like 'Paradise Lost' and 'Samson Agonistes'. We study Milton's poetry intensely as a critical part of understanding Metaphysical Poetry and to gain insight into the impact of the spiritual on the material. This course is aimed at people who appreciate highly intellectual art but its benefits go beyond the genre: the skills acquired in analysing strange and often opaque imagery will carry over to close reading of other poetic forms and even to comprehending the spoken world around you, from political speeches to song lyrics.
Start Course Now